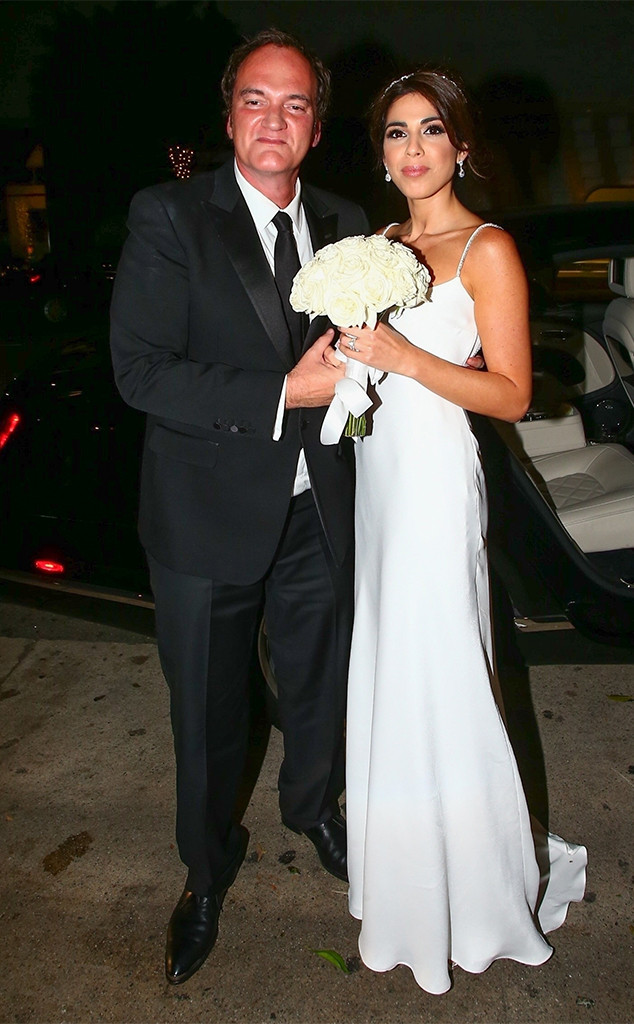 CPR / Dsanchez / LALO / BACKGRID
For Quentin Tarantino's bride Danielle Pick, when it came to finding a wedding dress, there was no place like home.
The 35-year-old singer and model (whose last name is pronounced "Peek") traveled to her native Israel three or four times over the past year and during her trips, she met with local bridal designer Dana Harel, 36, who designed her a custom-made white wedding gown. The dress, which is made of a high-end, shimmering French fabric, contains a corset, a full circle skirt and a sweetheart neckline.
Wearing the gown, a tiara—from Israeli designer Keren Wolf, and a double-tier lace veil, Pick wed Tarantino, 55, in an intimate Reform Jewish ceremony at their home in Los Angeles in front of family and friends on Wednesday.