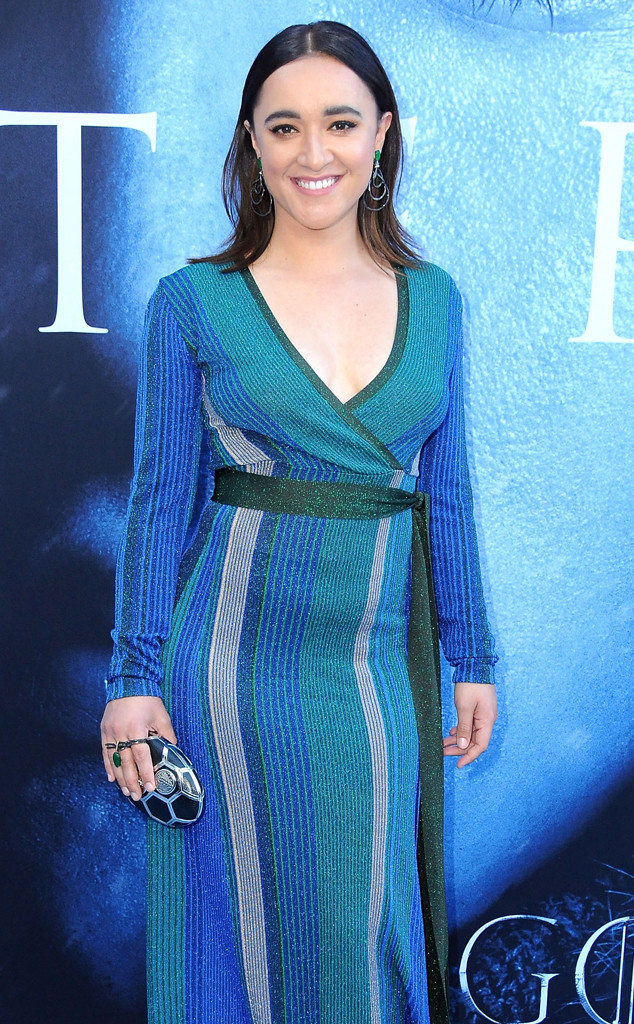 Barry King/Getty Images
Thousands of characters have been killed off in gloriously bloody ways on Game of Thrones—including Keisha Castle-Hughes' Obara Sand, who met her grisly end in 2017.
The New Zealand actress (who rose to fame in 2002's Whale Rider) tells E! News that she's still a huge fan of the series, despite Obara's gruesome death.
"That's one of the great things about the show, that everyone gets great deaths. It's quite bizarre to be excited about that," the 28-year-old laughs. "But the further on in the season you were, it became a guarantee that your character would eventually be killed. We'd all be thinking, I wonder what's going to happen with me and how they're going to top the last death, because they'd always be topping and topping. My sisters [played by Rosabell Laurenti Sellers and Jessica Henwick] and I were in an odd way happy about the deaths that we got because they were pretty epic."