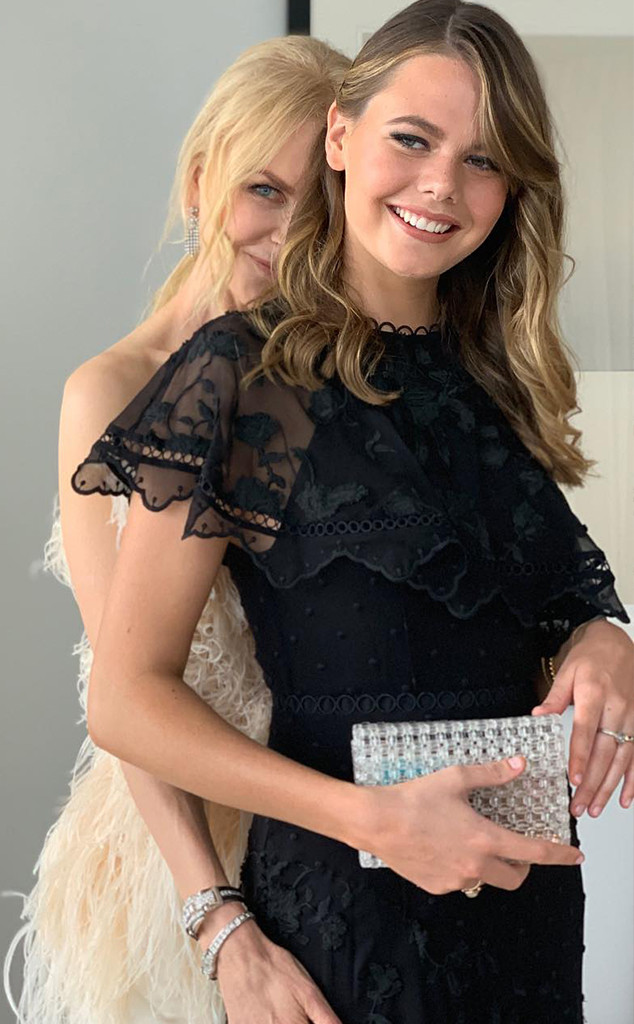 Instagram
Nicole Kidman and Keith Urban had a very special third wheel at the 2018 ARIAs.
The Oscar winner brought her doppelgänger niece Lucia Hawley as her guest to the Nov. 28 Australian music awards, which are hosted this year by Urban.
"Going to the #ARIAs with my niece, we're so excited to see Keith hosting!" the 51-year-old Boy Erased actress posted on Instagram Wednesday with a sweet pic of the girls getting ready.
The trio proceeded to walk the red carpet at Sydney's The Star, with Lucia politely stepping aside to allow the "Female" singer and Kidman to engage in some of their signature red carpet PDA.
Lucia is the daughter of Nicole's younger sister, Antonia Kidman, and lost her father at age 16, just months after Nicole's own dad, Antony Kidman, died suddenly in 2014.
"He was always searching for a way to make people's lives easier, especially those who are struggling," Lucia said of her father earlier this year, as reported by The Daily Telegraph. "The loss was excruciating."