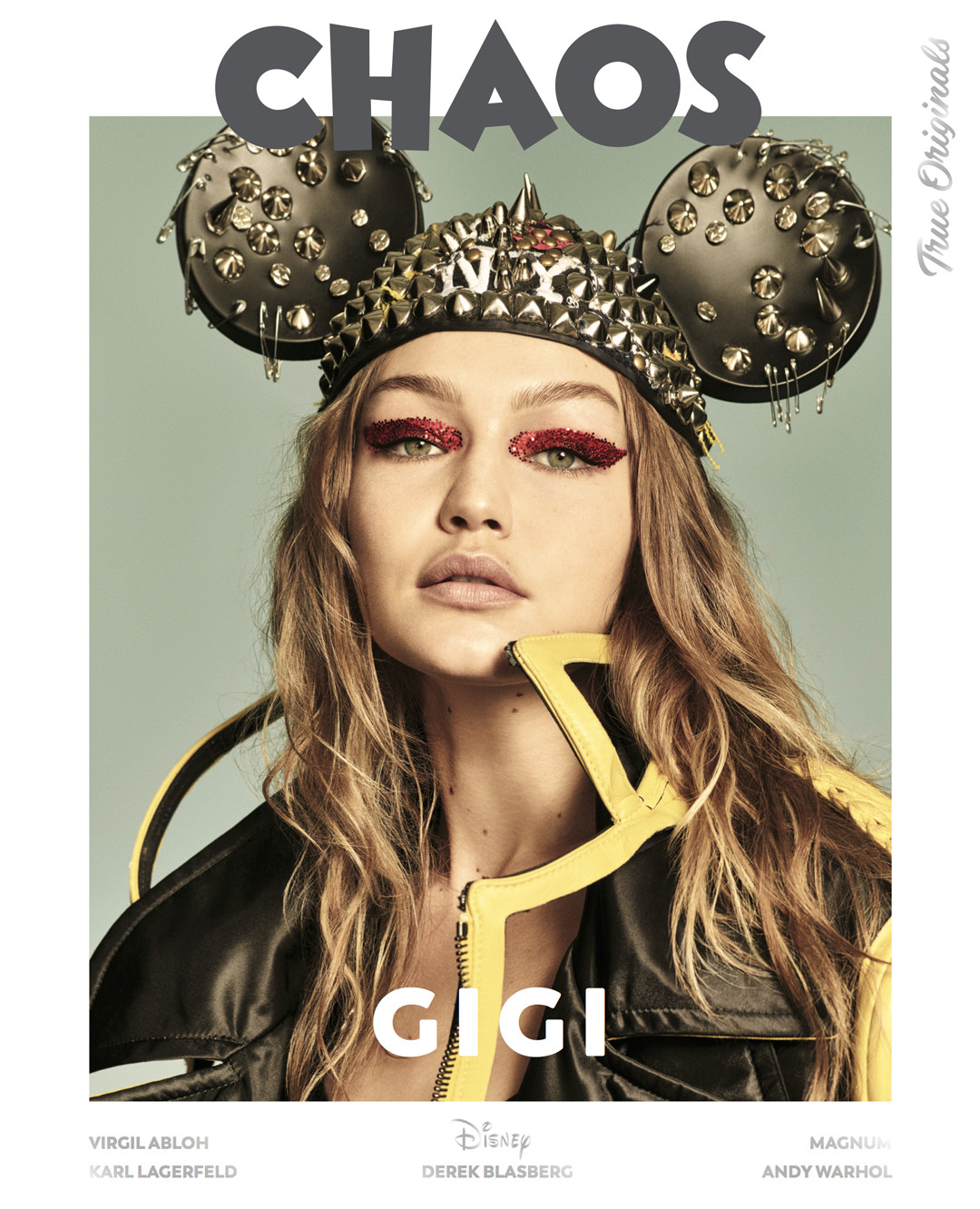 By Luigi and Iango for Chaos
The fashion industry is celebrating Mickey Mouse's 90th birthday in a very real and artistic way.
In partnership with Disney, Chaos Magazine has released a limited edition issue, "True Originals," that celebrates the iconic character with six covers of top models. Shot in New York City and London, photographers Luigi and Iango captured Gigi Hadid, Bella Hadid, Karen Elson, Shenelle Williams, Cara Taylor and Vittoria Cerreti, wearing Mickey Mouse-inspired ensembles.
"We have since been in awe of how revered and loved Mickey is, and in researching him, his history and his values, we came to the conclusion that Mickey stands alone as a truly unique character that has touched an unimaginable number of lives, hence the title 'True Originals,'" Editors-in-Chief Charlotte Stockdale and Katie Lyall (and producers of the limited edition issue) stated in a press release. "Hard to name his equal…"