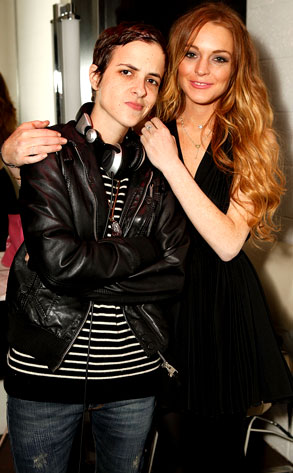 Jeff Vespa/Getty Images
Despite a rare rainy night in Tinseltown, Lindsay Lohan still came out to support her hairdresser...and her girlfriend.
Linds hit Andy Lecompte's salon party Thursday night, where Samantha Ronson was on deejaying duties and Nicole Richie and Rachel Zoe were on the guest list.
And even if Sam was scowling for the cameras, the two must have been having a good night because they continued the late-night party over at Villa.
See who else braved the weather to attend some fabulous soirees in our Party Pics: Hollywood gallery!