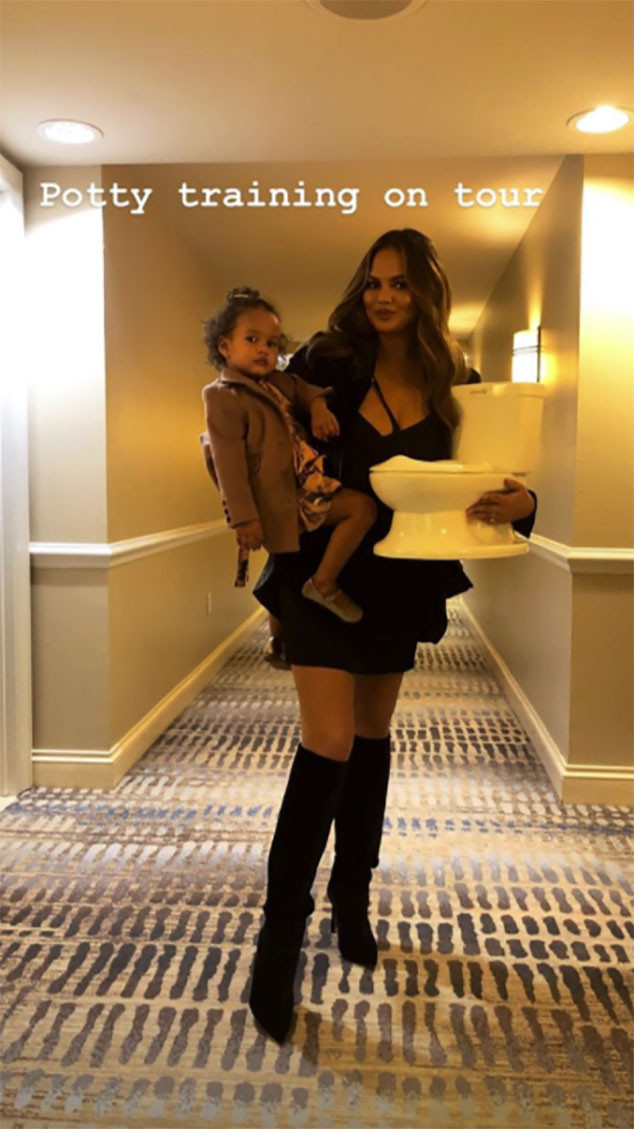 Instagram
Luna Simone Stephens is going to learn to use the potty.
Everyone's favorite social media mama Chrissy Teigen has reached the potty-training stage of parenting her firstborn daughter. Since husband John Legendis now traveling the country as part of his A Legendary Christmas tour, Teigen and the rest of the family are on the move. But, that doesn't mean the training is on hiatus.
Instead, Teigen and team have a new accessory—the Summer Infant My Size Potty. The potty training system (flush sound included!) has a special place in the family's lives right now as they cart the tool around. Ever the good sport, the star shared a snap of the newest member of the family in one arm while she posed with Luna in the other.