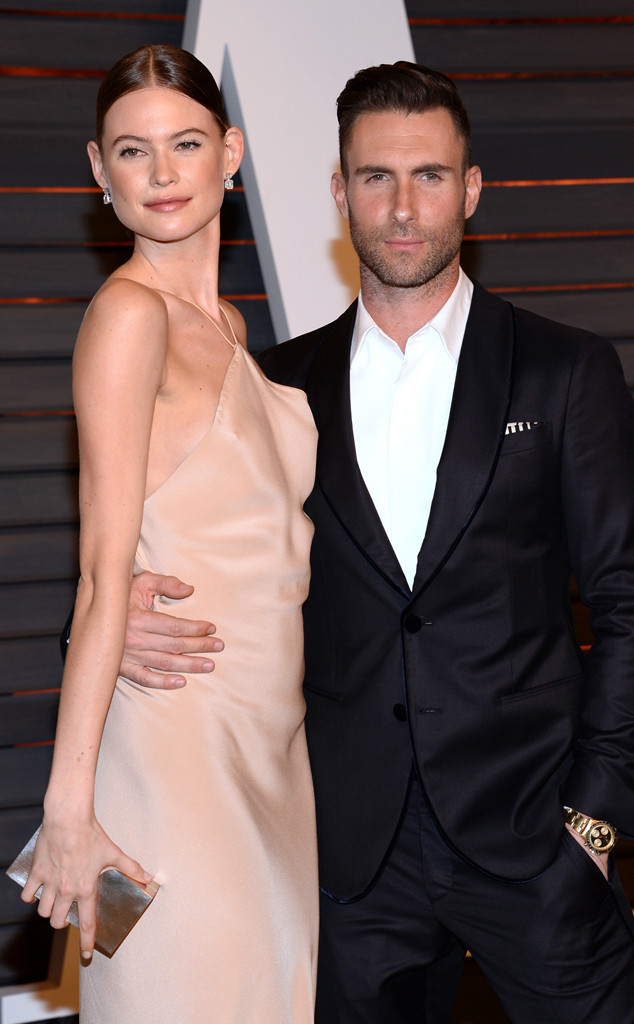 Evan Agostini/Invision/AP/REX/Shutterstock
Adam Levine is playing coy about playing the Super Bowl but is more than happy to gush about his wife Behati Prinsloo.
He and the model, who recently returned to the Victoria's Secret Fashion Show runway, have been married for six years and share two daughters, Dusty Rose, 2, and Gio Grace, nine months.
"So your wife Behati is a beautiful, beautiful woman who is a Victoria's Secret model," Ellen DeGeneres said to Levine on The Ellen DeGeneres Show on Friday.
"Yes she is!" the Maroon 5 singer replied, clapping enthusiastically and howling.
"She really, honestly worked so hard to get this deal and to get it together to do this," he said about the 2018 Victoria's Secret Fashion Show. "And I'm blown away by her. I mean, honestly, she, once again, blows me away at every turn. So she is incredible. I mean, I was there and I was just watching in awe, staring and drooling. It was really awesome."
"Much more importantly, she's the best person ever," he continued. "Ever."