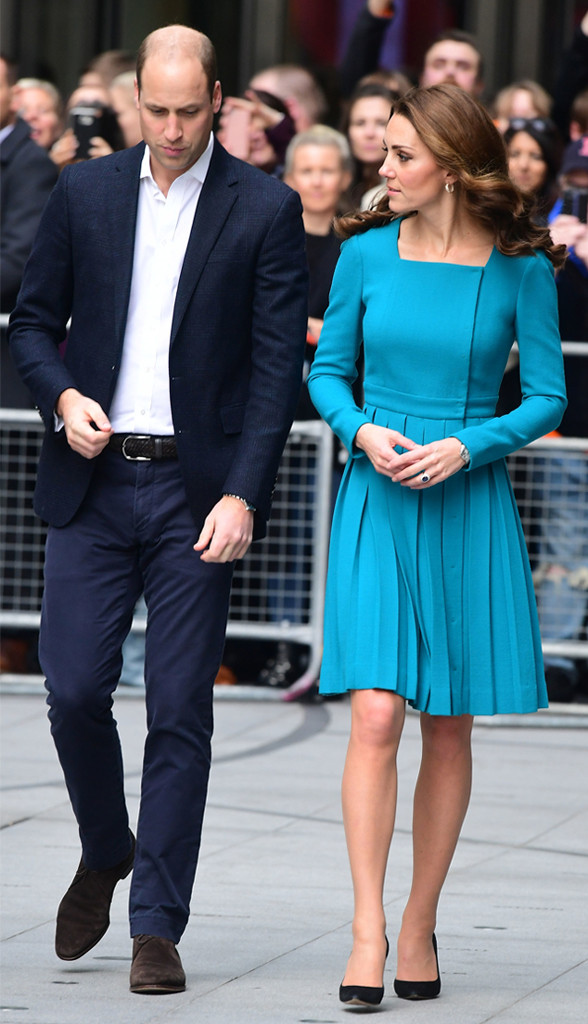 Ian West/PA Wire
Prince William and Kate Middleton are continuing their efforts to combat cyberbullying in the U.K, while the Duke of Cambridge has condemned tech leaders of being on the "back foot" when it comes to issues such as fake news, extremism and hate speech.
On Thursday, the Duke and Duchess of Cambridge visited the offices of the BBC in London to view the work the network is doing as a member of his Taskforce on the Prevention of Cyberbullying, which he launched in 2016.
"The new ways we have to access news from across the world are also allowing misinformation and conspiracy to pollute the public sphere," William said. "And the apps we use to make new friends can also allow bullies to follow their targets even after they have left the classroom or the playing field."
William and Kate also met young people who wrote and performed a new video for the Stop, Speak, Support campaign, which is being introduced in schools and provides guidance for children on what to do when they see bullying online. William also met bereaved parents of bullied children who had taken their own lives.