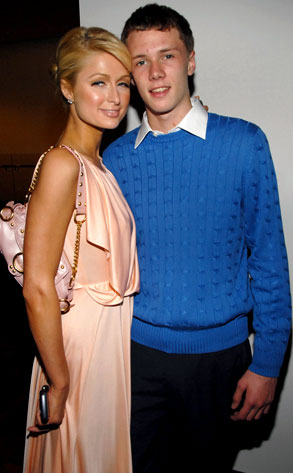 Kevin Mazur/WireImage.com
Barron Hilton is being pumped for bad gas station behavior.
A station employee who says he was hit by HIlton's Mercedes during the hotel heir's 2008 DUI ride has sued Hilton over injuries he claims to have suffered in the run-in.
Fernando Mendoza Tellez is asking for unspecified damages, according to TMZ.com.
Paris' little brother was busted on the morning of Feb. 12, 2008, outside a Malibu gas station after he sideswiped a pickup truck on Pacific Coast Highway and the peeved other driver followed him to the station and called police. The Good Samaritan then made Hilton sit on a bus-stop bench until authorities arrived.
But before Hilton got out of the car, he allegedly plowed into Tellez, according to the complaint filed in Los Angeles Superior Court.
Eye witnesses said at the time that Hilton's car hit an employee in the leg.