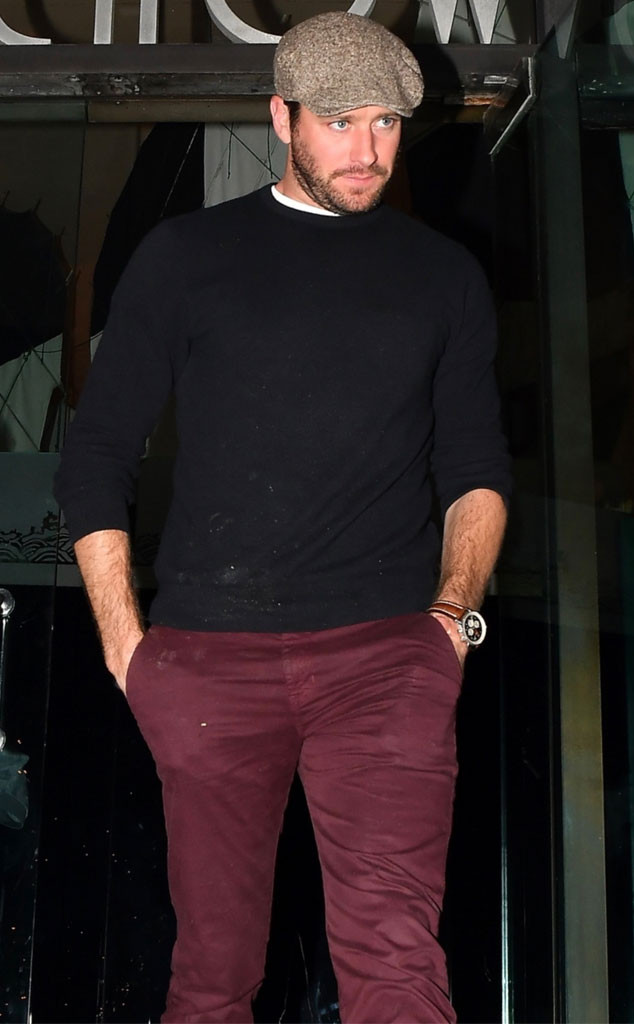 CLICKSNAP / BACKGRID
UPDATE: Two days after the Oscar nominee sparked backlash for criticizing stars' tributes to the late Stan Lee, Armie Hammeris saying sorry.
"While attempting to provide some unnecessary social commentary about the current selfie culture, I (in true a--hat form- thank you Jeffrey Dean Morgan) inadvertently offended many who were genuinely grieving the loss of a true icon," he tweeted on Thursday. "I want to apologize from the bottom of my heart and will be working on my Twitter impulse control."
_______________________________________________________
Armie Hammer has a problem with the way celebrities are honoring Stan Lee.
The comic book legend, who famously created many of the Marvel Universe's beloved superheroes, died on Monday at 95 years old. Naturally, all the fans he touched with his creations and the stars who brought such comic book characters to life showered the internet with posts in homage to Lee. In the age of social media, grieving stars typically use their platforms to commemorate icons who have passed away.
As the tributes poured in, however, Hammer took issue with how celebrities were remembering the late legend. Specifically, he called out the photos they posted of themselves with Lee.