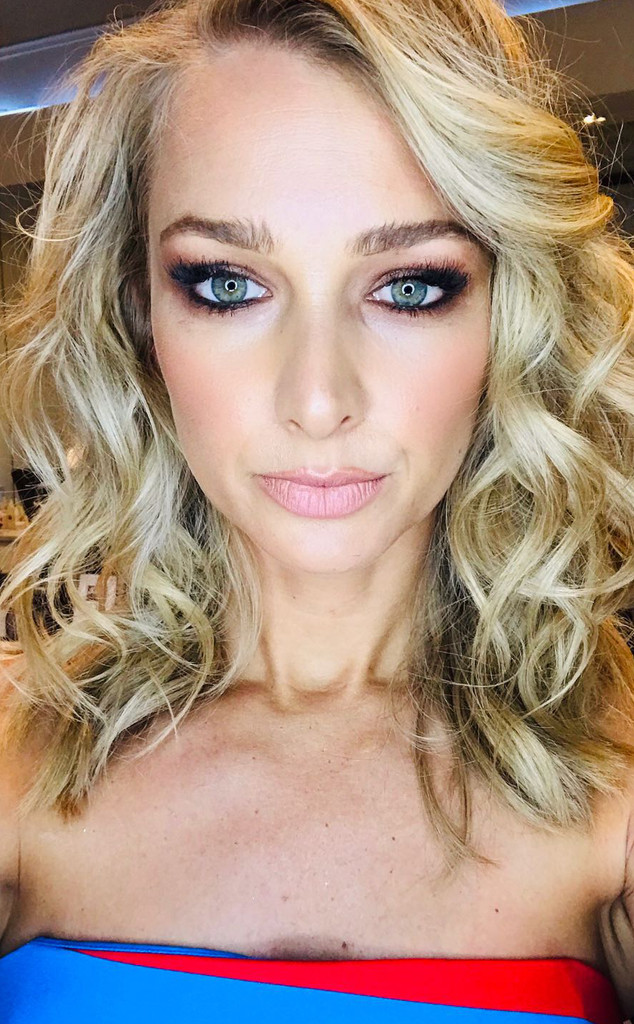 Courtesy of Jade Kisnorbo
Let's face it, Melbourne Cup is mainly about the beauty and fashion looks, and this year did not disappoint.
Celebrity makeup artist Jade Kisnorbo has worked with stars like Bec Judd, Rachael Finch and Megan Gale, and now she's giving E! News an exclusive peek inside how she created Anna Heinrich's sultry makeup for the 2018 Cup.
"Spring racing beauty is sweet spot for me. I really enjoy the creative process that is involved when marrying a beauty look with an outfit and millinery," Kisnorbo tells E! News. "The stylist, the hairdresser and, above all, the talent rely on us all to deliver and there is something magical when it all comes together and looks amazing. I enjoyed creating this with Anna, and above all we had fun doing it!""
Since Anna wore a bright coloured By Johnny dress to the race and had a netted headpiece, Kisnorbo says they "decided to keep the focus around sultry eyes with natural flawless skin."
Below, Kisnorbo shares exactly which products she used on the former Bachelor star and her own tips for recreating the look.