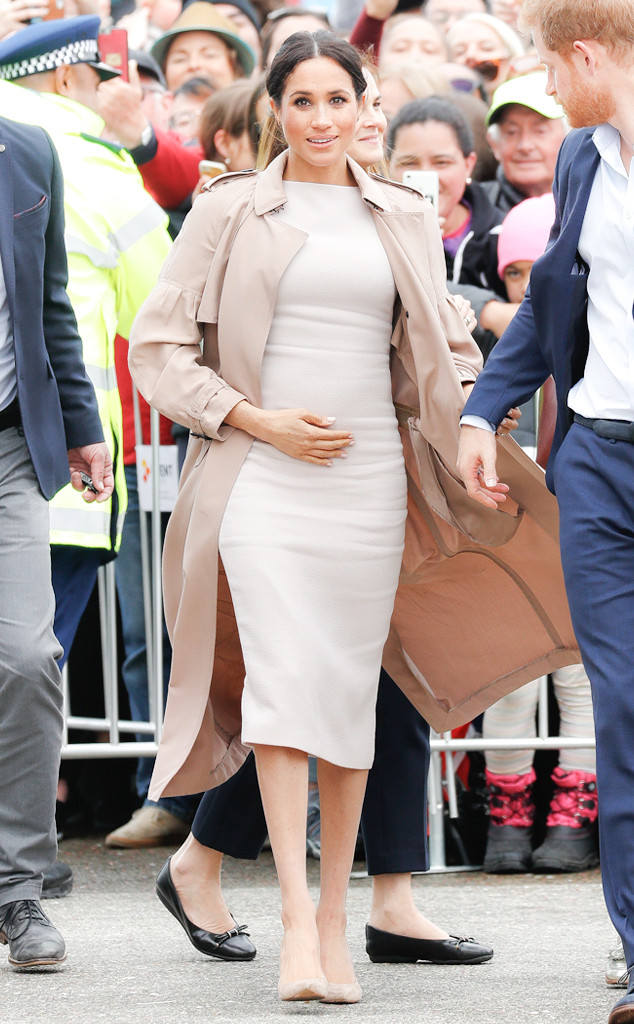 Chris Jackson/Getty Images
Meghan Markle made the day of one of her biggest fans in New Zealand.
While leaving the Viaduct Harbour in Auckland alongside Prince Harry on Tuesday, the Duchess of Sussex spotted a familiar face in the crowd, her former Instagram pal Hannah Sergel. Prior to shutting down her personal Instagram account, Hannah and Meghan used to talk on the social media platform. So when Meghan spotted 20-year-old Hannah, a Suits fan, in the crowd, her jaw dropped and she immediately made her way over to see her.
"Oh my gosh! How are you?" Meghan said as she approached Hannah. The two then shared an emotional reunion hug and a quick exchange before the expecting Duchess of Sussex had to go.