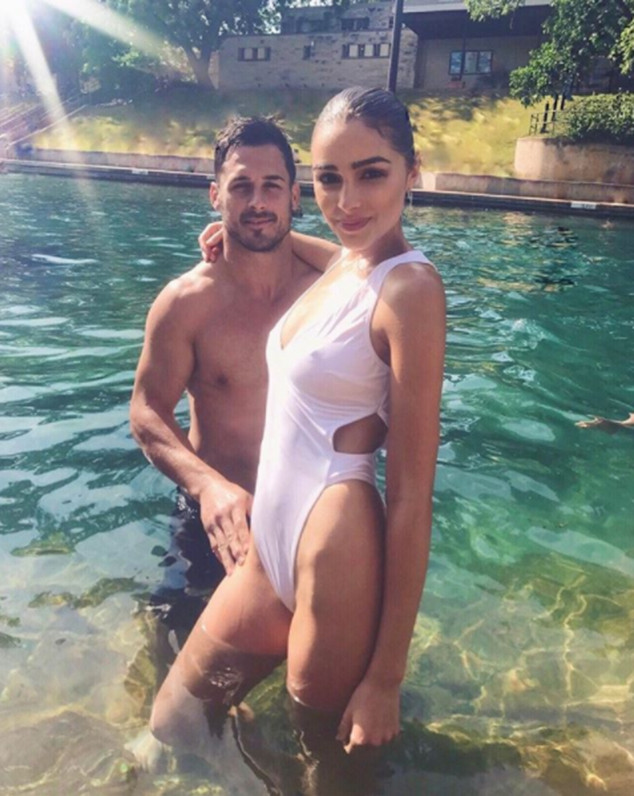 Instagram
Danny Amendola doesn't appear to be impressing the ladies in his life.
Over the weekend, photos surfaced of the NFL star getting close with local CBS sports journalist Bianca Peters in Miami Beach.
The pictures didn't exactly impress Danny's girlfriend Olivia Culpo who was working on the set of the Sports Illustrated swimsuit edition after the photos surfaced.
"Olivia is very disappointed and shocked about the photos that came out with Danny getting cozy with another girl," a source shared with E! News. "He has assured her that nothing is going on between them and that he is really happy with Olivia. Olivia is not totally buying it."
Fast-forward to today and a source tells us that Bianca wants nothing to do with the Miami Dolphins football player.