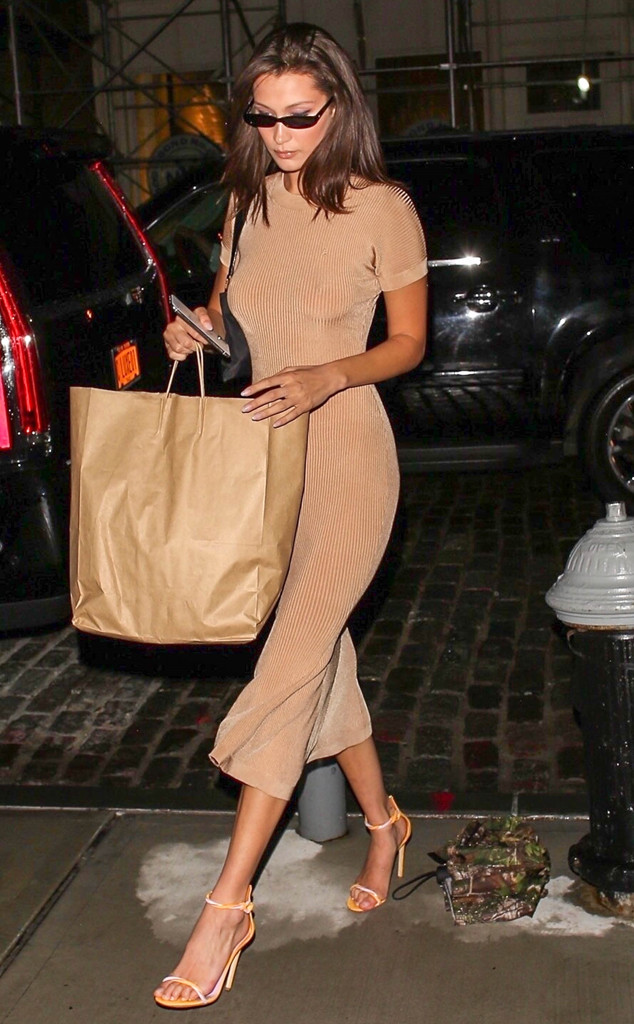 Roger / BACKGRID
What does a supermodel keep in her fridge? Allow Bella Hadidto show you.
The 22-year-old catwalk pro revealed exactly what's inside her fridge on a typical day when she snapped a few shots over the weekend and posted them to social media.
So, what lines the star's refrigerator shelves? Plenty of berries, for one. Hadid's fridge was stocked with several cartons of raspberries, blueberries and blackberries. She also had Siggi's Icelandic-style yogurt in various flavors and a variety of spreads, including raspberry jam and cashew and almond butter.
It seems Hadid also likes a quick vegetable snack because there were bags of carrots and packages of celery sticks along with hummus.