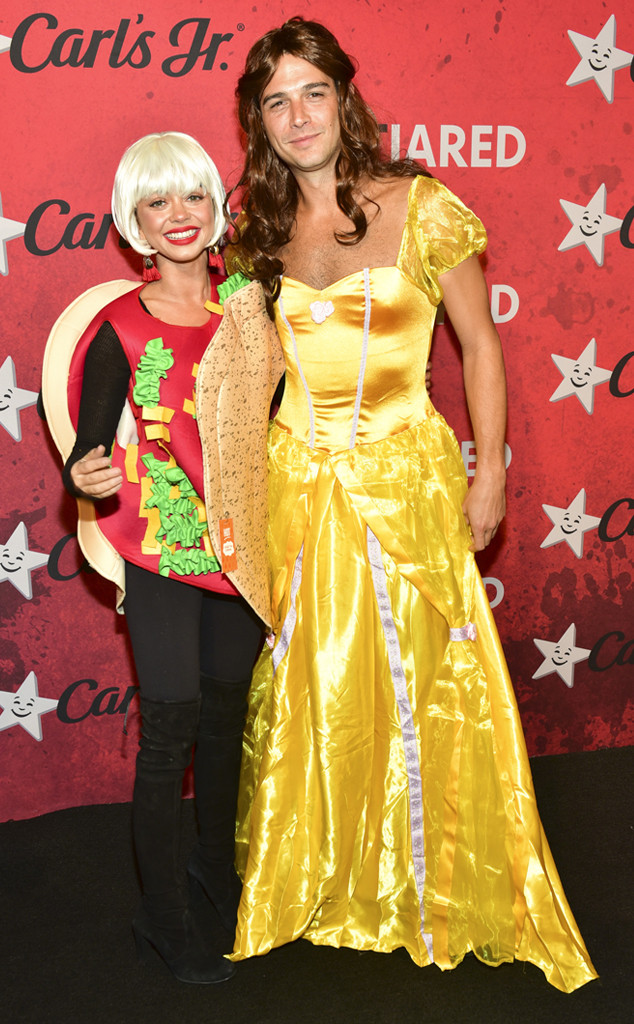 Rodin Eckenroth/Getty Images
Taco bout a cute couple!
Sarah Hyland and Wells Adams put all other Halloween couple costumes to shame on Saturday night at the Just Jared Halloween party. The Modern Family star dressed up as a taco and the former Bachelorette contestant rocked a long brown wig and yellow dress to be Belle from Beauty and the Beast. Separately, they sound like fun costumes as the two got into the Halloween spirit.
Put them together, though, and it's a completely different story. Taco and Belle...They're putting the "Supreme" in "Crunchwrap Supreme."
Adams posted a photo from the night that showed them walking together, holding hands and smiling. One of their friends made a face in the background. In the picture, Hyland stares lovingly at Adams, who looks ahead. "Find someone who looks at you the way Taco looks at Belle," he captioned it.
Aww!