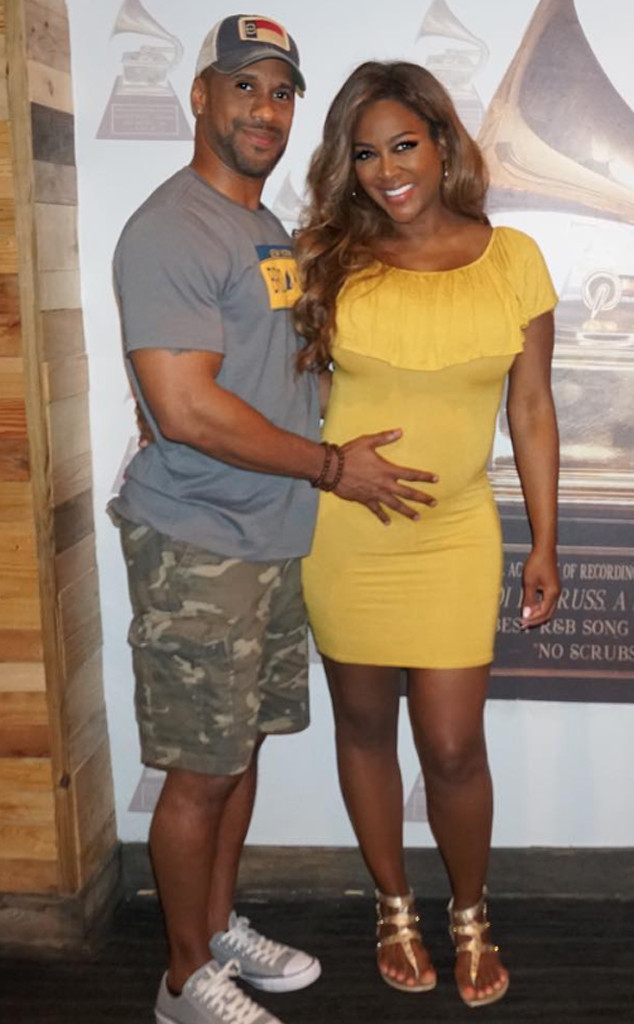 Instagram
Kenya Moore's due date is rapidly approaching, and she's revealing some health struggles she's having along the way.
On Saturday, The Real Housewives of Atlanta star posted a photo of her feet, which appear to be extremely swollen. She divulged that the cause of the swelling was due to preeclampsia, which, according to the Mayo Clinic, is "complication characterized by high blood pressure and signs of damage to another organ system, most often the liver and kidneys."
"I made fun of my swollen feet at @cynthiabailey10 party. Next day my tests came back for possible preeclampsia," she captioned the photo. "I gained 17 lbs in ONE week due to severe swelling and water retention, high blood pressure, and excess protein in urine. This is NOT normal!"
According to Moore, "baby is fine," but it seems she is waiting on test results to come back.