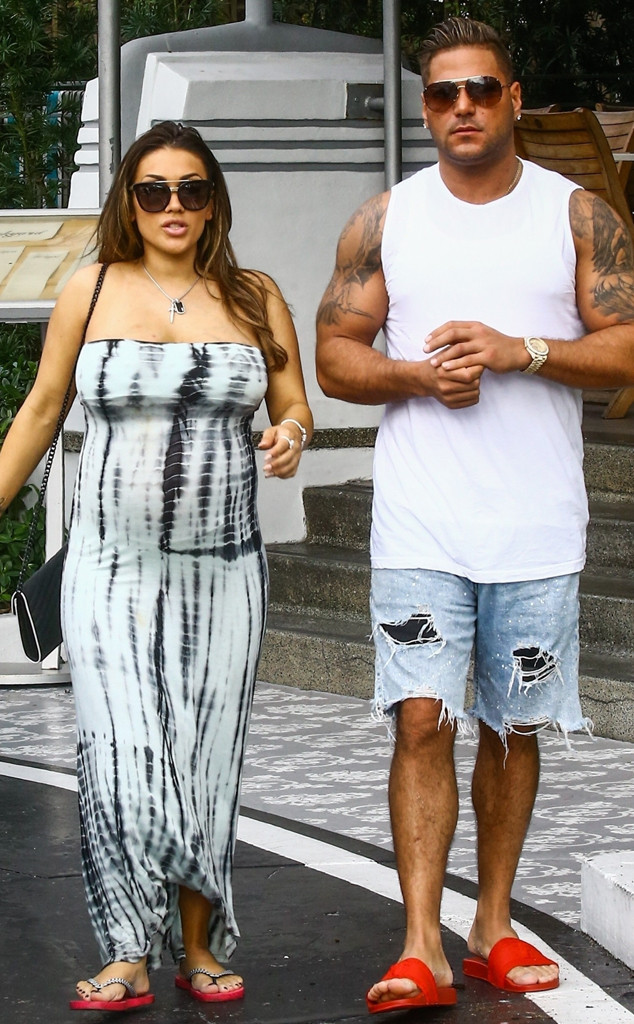 VAEM / BACKGRID
Ronnie Oritz-Magro and Jen Harley spent a day in the sun together, despite escalating tension in their relationship.
Both Jersey Shore stars posted Instagram story videos from a boat in Miami alongside a few of their friends. One of their pals, Jessica Ouaknine shared a photo of them all together on a boat. "Happy birthday my love," Jessica captioned the picture. Jen's birthday is Oct. 28.
Ronnie was in Boca Raton, Fla. earlier hosting at a club alongside singer Aubrey O'Day.
According to a source, Ronnie and Jen's rocky relationship is confusing their close circle of friends. The insider told E! News, "Friends are unsure as to what the status of Jen and Ronnie's relationship is at the moment. They have always been on-and-off with each other because things are so volatile between the two of them, but they're ultimately brought back to each other because of their daughter."
The two of them share 6-month-old Ariana Sky Magro.