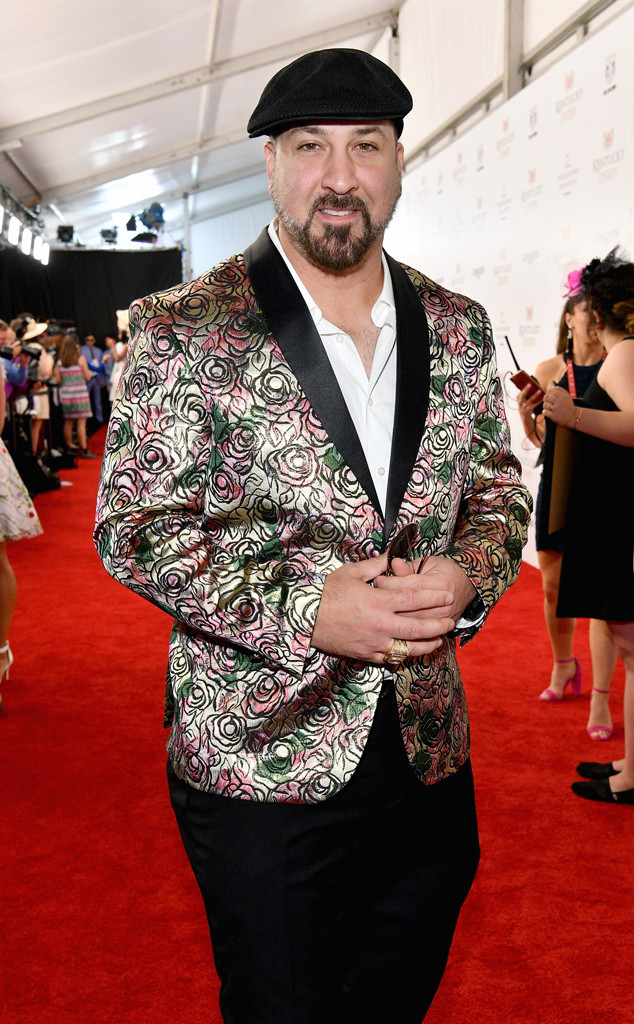 Dia Dipasupil/Getty Images for Chruchill Downs
This we promise you: Joey Fatone is switching up his look in a whole new way.
As Halloween weekend quickly approaches, the 'N Sync member decided to follow today's pop culture trends.
What's a guy supposed to do? Channel Post Malone, of course!
"Amazing how time goes by and you have to go with what is trending now ... hey if you can't beat em join em!" Joey wrote on Instagram while showcasing his new face tattoos. "@postmalone #postmalone #facetattoos #trending #cantbeatthemjointhem."
As you likely could have guessed, Joey's followers had a whole lot of hilarious reactions including one from a fellow boy bander.