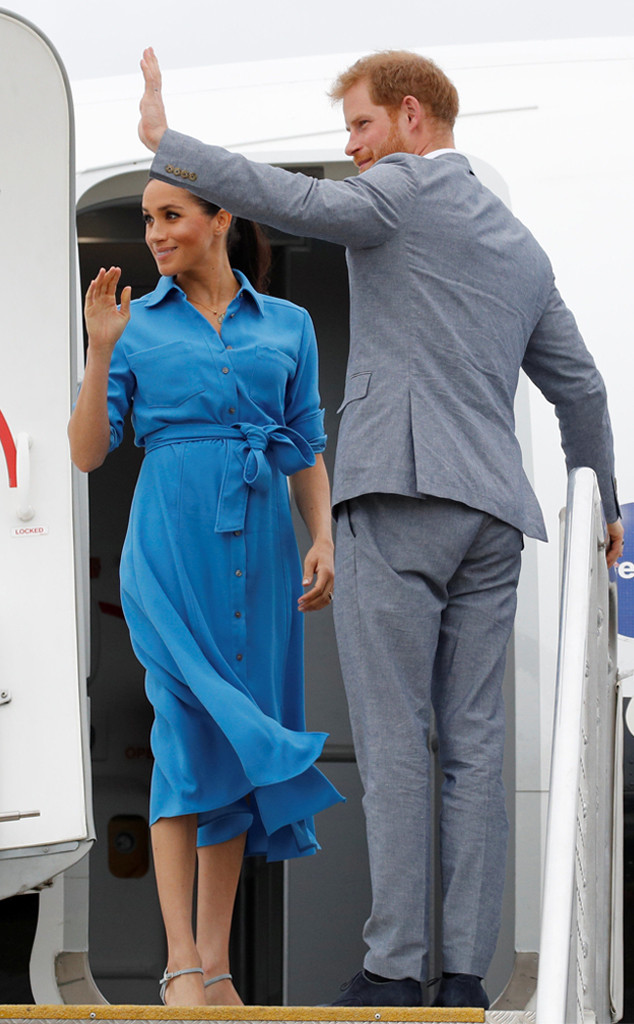 Phil Noble/PA Wire
Prince Harry and Meghan Markle's plane was forced to abort landing in Sydney on Friday.
According to the Evening Standard, the royal couple had been traveling from Tonga to Australia when their flight captain, Nigel Rosser, was forced to pull up the Qantas aircraft just before their scheduled landing. Rosser told the news outlet he had to make a "missed approach" because there was another plane on the runway.
"There was an aircraft on the runway a little slow to roll... so the decision was taken to abort the landing," a message from the flight deck stated, per Sky News.
According to Sky News royal producer Valerie Hamill, the passengers and crew "circled around and were on the ground within 10 minutes." She claimed the incident was "not scary" and that there wasn't any question of everyone's safety.