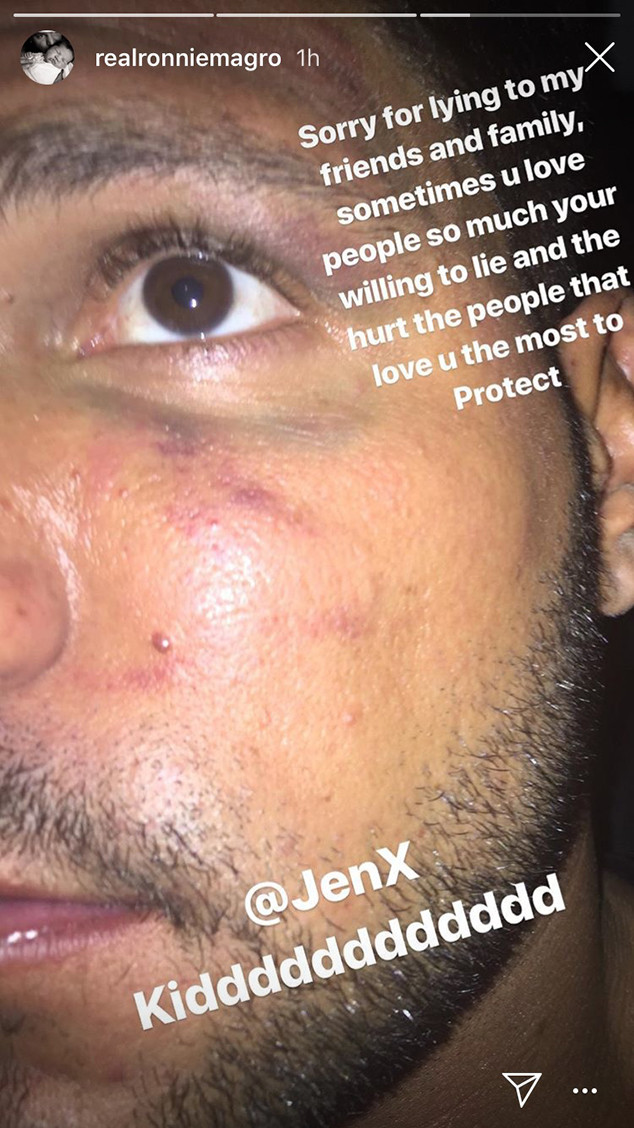 Instagram
It looks like there is once again trouble in paradise.
Ronnie Magro-Ortiz debuted a black eye on his Instagram Story on Wednesday and it seems like he's saying his girlfriend, Jen Harley, might be to blame. He captioned the up close and personal selfie: "Sorry for lying to my friends and family, sometimes u love people so much your (sic) willing to lie and hurt the people that u love the most to protect."
Following Ronnie's post, Jen seemingly made reference to the incident in the comments section of her Instagram, which is set to private. In screenshots obtained by E! News, Jen told a follower, "I don't post my s--t on IG lol. He's lying. I'll prove it again with the car thing I can't deal with a drug addict anymore it's getting so out of control (sic)."
The pair's relationship drama kicked off in April, when the two engaged in a public spat on social media.