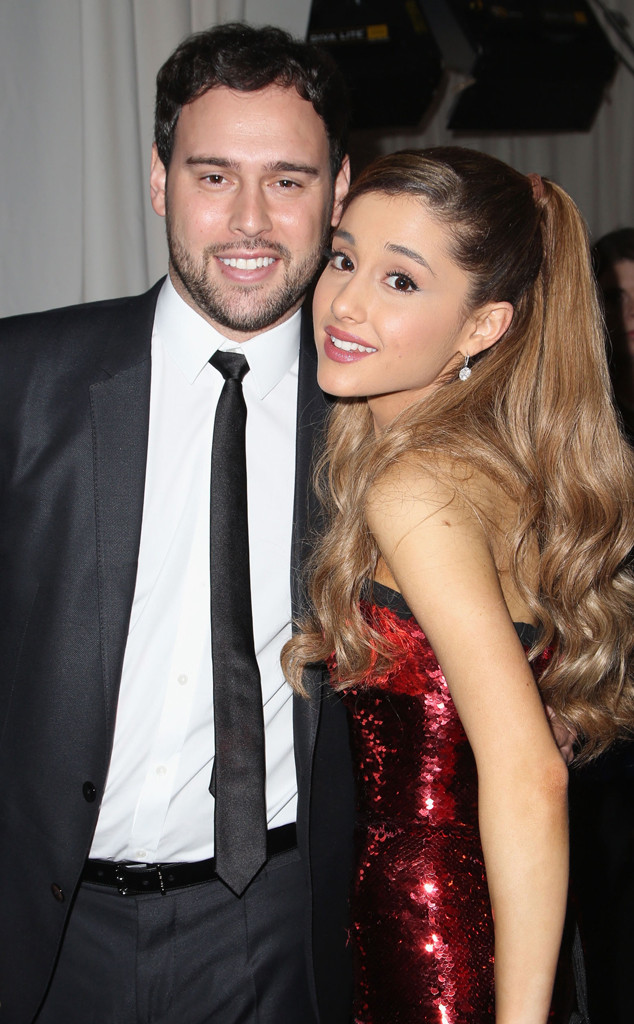 Chelsea Lauren/AMA2013/Getty Images for DCP
Manager Scooter Braun is opening up about getting fired by his client, Ariana Grande.
While the "No Tears Left to Cry" artist and her management team appear to be on good terms now, that wasn't exactly the case a few years ago. Braun opens up about that time period in a new interview with Variety, hinting that a "s---ty boyfriend" of Grande's might've played a role in his firing.
"I could have said a lot of stuff, and in fact my team wanted me to, because they were pissed," Braun says of the Feb. 2016 firing. "But I said 'We're not gonna say a word, and this is gonna come back around.' They were like, 'Never take her back!,' but I just said 'Let's stay quiet and let our truth be our actions.'"
And by the end of 2016, the two decided to reunite.