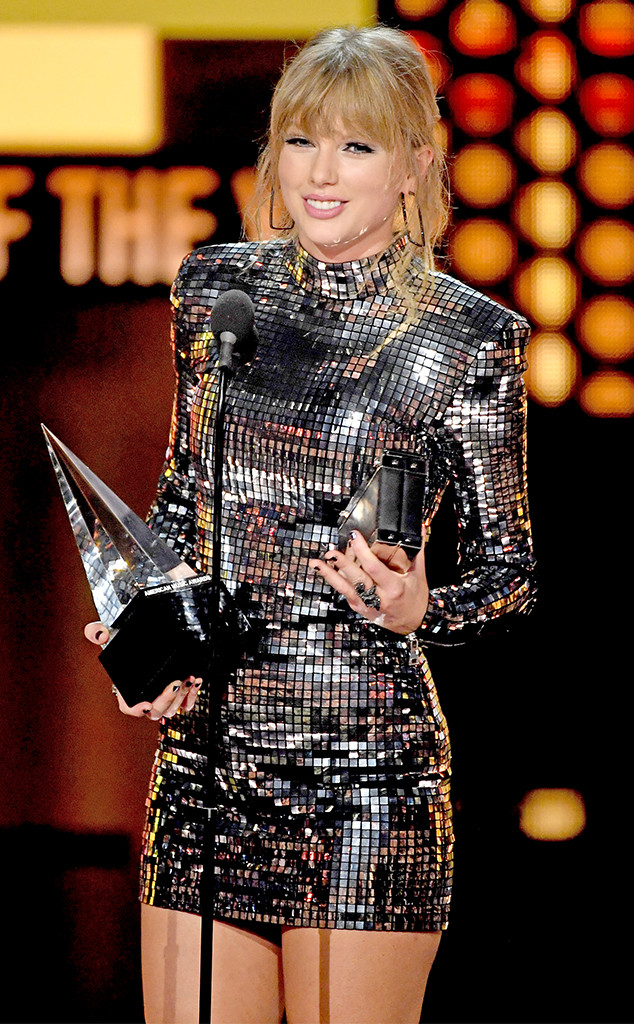 Kevin Winter/Getty Images For dcp
Taylor Swift filled in the "Blank Space" of a GoFundMe donation page over the weekend.
On Oct. 1, Sadie Bartell posted a long message on Twitter requesting help from her followers. "Hey guys. I'm really nervous to post this. Please help if you can and pray for my family. I'm sorry I never said anything sooner and that I'm suddenly asking for help. I love you guys so much," she wrote.
Bartell linked to a GoFundMe page to raise money for her mom, Lauriann, who has been in a coma for three years. According to her note on Twitter, "[Lauriann] had an ulcer that bled out that led to lack of oxygen to the brain which resulted in brain damage. We take care of her at home full time."
Later on in her note, Bartell wrote about Swift and thanked the singer for "keeping me afloat through it all."
Somehow, the "Delicate" singer must have seen her fan's love, because she then donated $15,500 to the cause. She signed the donation "Love, Taylor, Meredith and Olivia Swift." Meredith and Olivia are the name of her Instagram-famous cats.