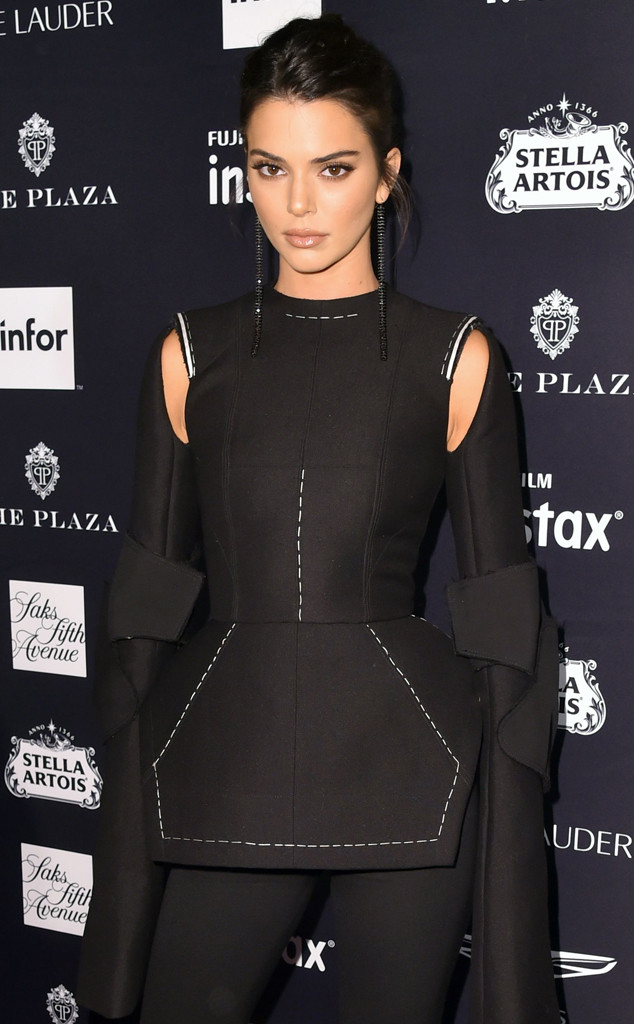 Stephen Lovekin/Shutterstock
Vogue is responding to backlash and accusations of cultural appropriation after publishing photos of Kendall Jenner in an afro hairstyle.
The photos were posted over the weekend on the fashion magazine's Instagram page. Both portraits of Jenner show her wearing the '70s hairstyle and have captions that honor the Council of Fashion Designers of America. One caption said, "Fifteen years and 150 finalists later, the @CFDA/Vogue Fashion Fund prize has created global stars, local heroes, a must-watch New York Fashion Week, and, most important, a true sense of community among designers of all ages and backgrounds—all with differing aesthetic and commercial aspirations—who communicate, collaborate, and essentially care for one another through the fun and not-so-fun times."
Jenner posed alongside model Imaan Hammam, who wore her hair straight, in one of the pictures.
While Instagram users have both praised and criticized Vogue and Jenner, the magazine has spoken out to clarify the inspiration behind the photos. In a statement obtained by E! News, Vogue said, "The image is meant to be an update of the romantic Edwardian/Gibson Girl hair which suits the period feel of the Brock Collection, and also the big hair of the '60s and the early '70s, that puffed-out, teased-out look of those eras. We apologize if it came across differently than intended, and we certainly did not mean to offend anyone by it."