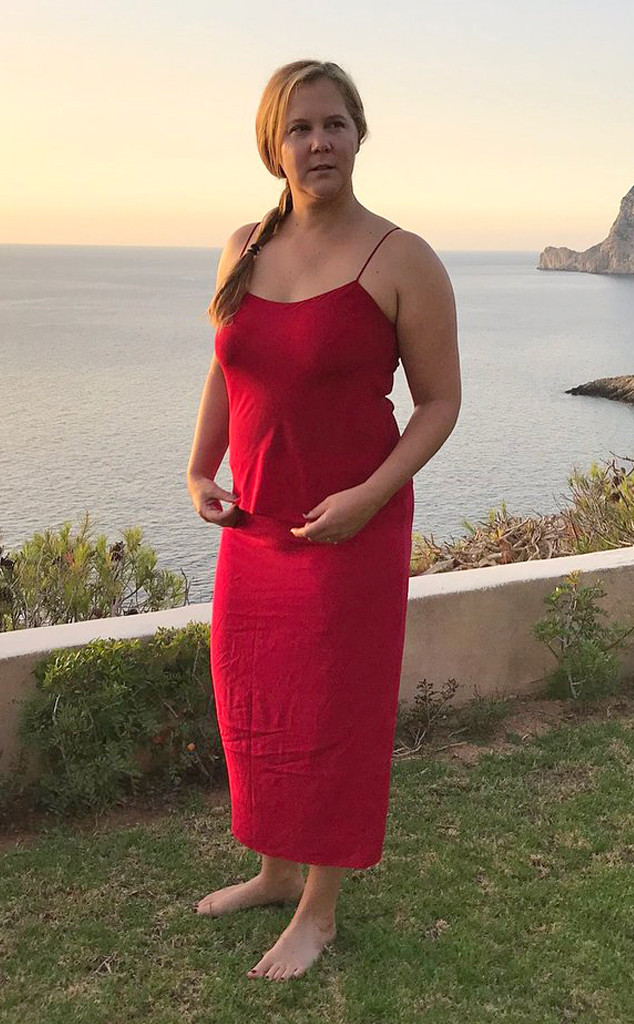 Amy Schumer/Instagram
We'll call this segment Inside Amy Schumer's Pregnancy.
On Monday, Amy Schumer announced her pregnancy via her friend Jessica Yellin's Instagram. She wrote "I'm pregnant" at the bottom of a list of candidates she supports ahead of the 2018 midterm elections, including her endorsements for governor of close races in Florida and Georgia. Yellin added Schumer's list to her Instagram story.
Per Amy Schumer fashion, the comedienne posted a somewhat satirical picture on her own Instagram page. In it, she photoshopped her face on Meghan Markle's body, and her husband Chris Fischer on Prince Harry's body. The royals, of course, announced last week they were expecting their first child together.
The Trainwreck star mentioned the royal baby in a comment to the Los Angeles Times. She said, "Chris and I are thrilled and almost positive he's the father. I look forward to competing with Markle every step of the way."