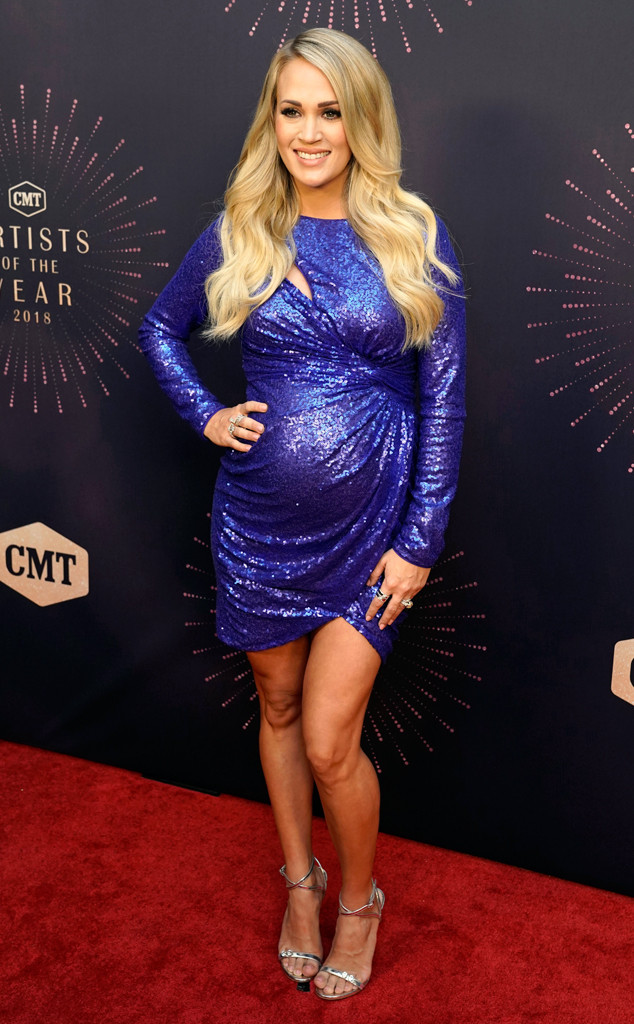 Sanford Myers/Invision/AP
Carrie Underwood can add yet another occupation to her already lengthy list of accomplishments: "soccer mom."
On Saturday, the "Cry Pretty" singer posted on Instagram while at her son Isaiah's sports game. "Officially a soccer mom this morning!" she captioned a selfie of herself looking done-up in a top bun, white vest and blue shirt all while holding a cup of coffee.
"The kids played a good game!" she wrote. "Isaiah scored two goals for his team...and one for the other team."
Oops.
The singer concluded, "Hey, a goal's a goal!"
That's the spirit!