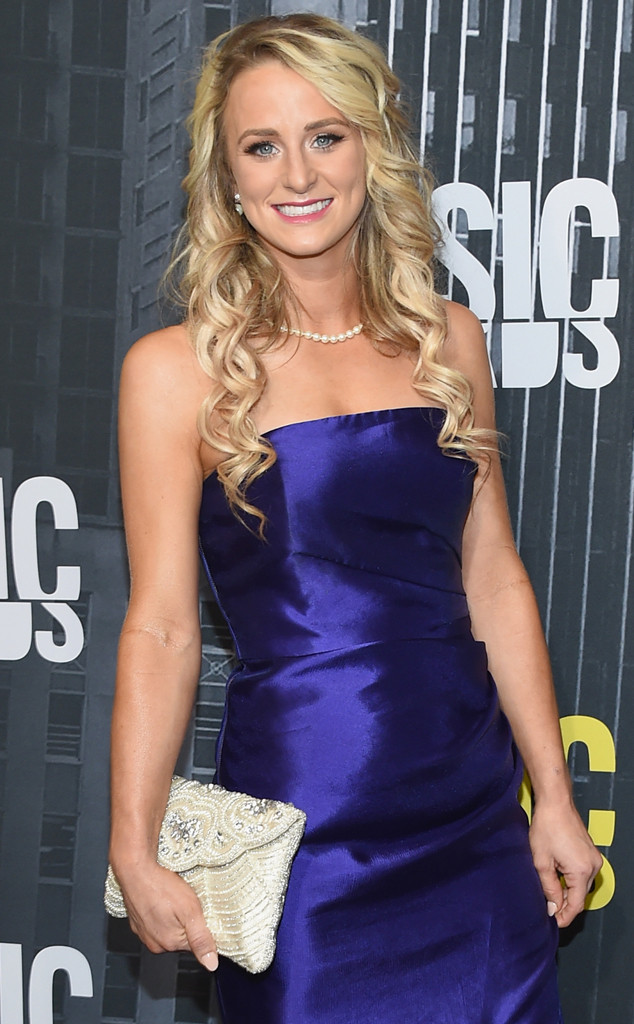 Michael Loccisano/Getty Images For CMT
Leah Messer is using her past struggles with depression to treat her daughters self-love.
The former star of Teen Mom 2 opened up about how she overcame self-confidence issues in this week's edition of the Life Reboot Podcast with Leah Messer, Lindsey Rielly and Brian Scott. During their candid discussion, the reality star revealed she used to be "suicidal" and didn't "love myself."
"I had this expectation of who I was supposed to be as a mom, as a wife, as a person and I… just never reached them," she explained.
With some difficulty and a lot of effort, the TV personality pulled herself out of the funk she was feeling and realized "this life is worth living." And she did it all using the power of words. According to Leah, she would have motivational words typed up and hung them on her mirror so everyday she could see them. Leah said, "It's like I had to train my mind to know that I am love, I am confident, I am worthy and until I said that repeatedly to myself and like, it just did wonders."