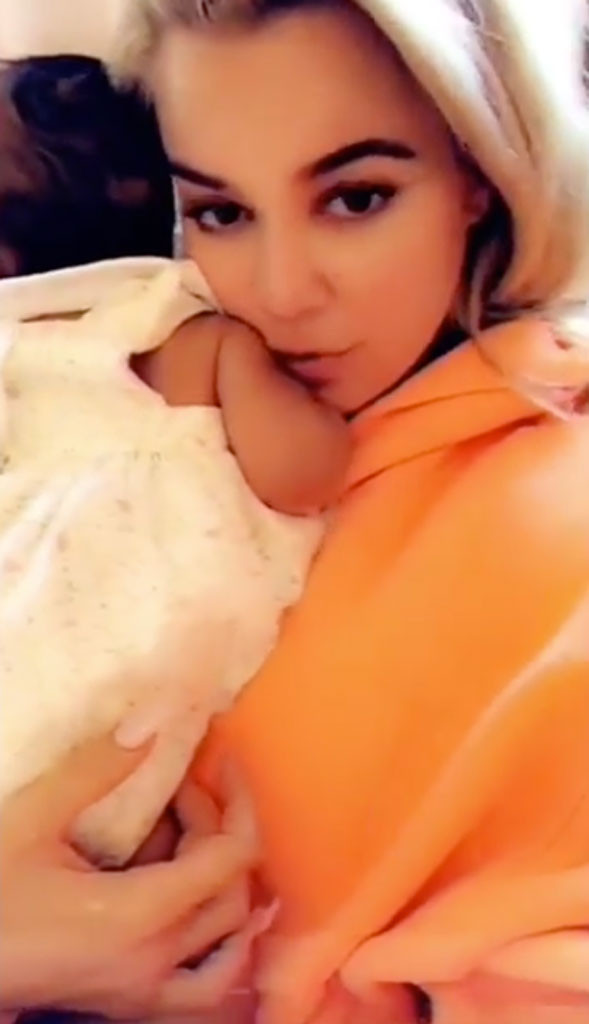 Instagram
Can you believe True Thompson is already six months old?!
That's right, Khloe Kardashian and Tristan Thompson welcomed their first child together six months ago, on April 12, 2018. So how is Khloe enjoying motherhood? Now that True has reached her six-month milestone, E! News is learning just how much Khloe is loving being a mom.
"Khloe is loving motherhood and everything that comes with it," a source tells E! News. "She loves being with True and is so completely enraptured with her. She loves dressing her up in new clothes and playing with her. She loves singing songs, reading to her and giving her baths. She loves seeing her master all of the firsts and milestones."
"She can't wait to see what's in store next and is so excited about being with True every day," the source continues. "When she has to go away for work she just can't wait to get back to her and misses her like crazy. She feels very blessed to be her mama and loves her more than anything."