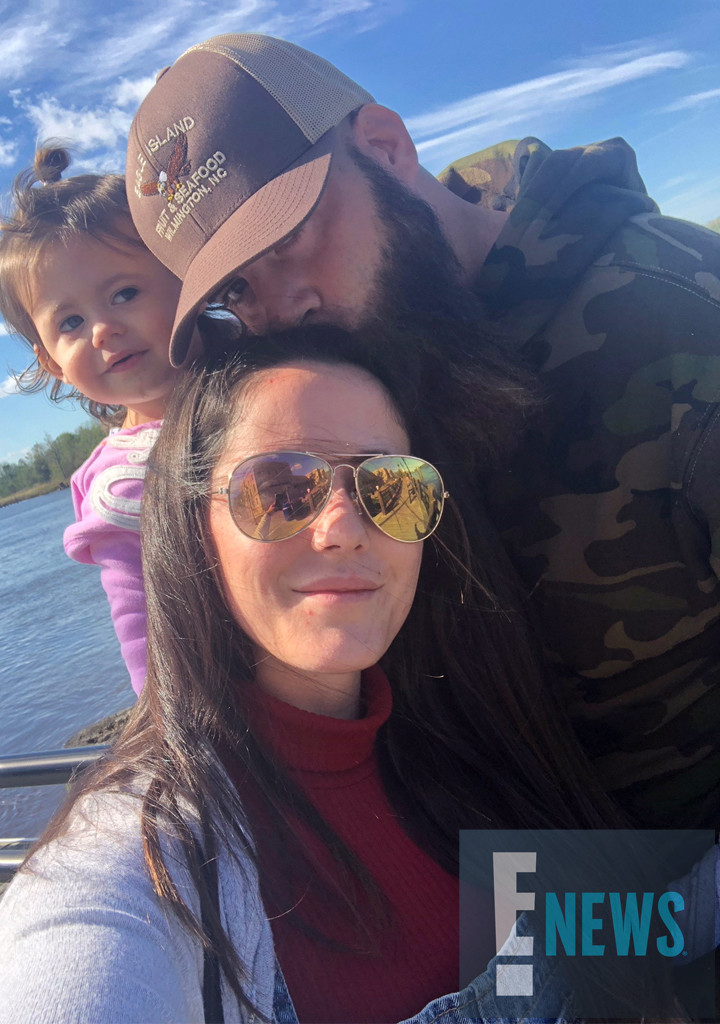 E! News
Jenelle Evans recently called 911 to report an alleged attack by husband David Easton, as heard in a released recording, but the Teen Mom 2 tells E! News that there was a "drunk and dramatic misunderstanding."
On Thursday, police confirmed that officers were sent to the couple's North Carolina house on October 13 to investigate a report of "an assault" and that Jenelle declined the offer of an ambulance, saying she would head to the ER in a private vehicle.
"It was a drunk and dramatic misunderstanding," Jenelle told E! News exclusively on Friday. "Everything is great...We are totally fine."
"We are feeling fine," she added. "Just taking time off social media...time to focus on ourselves and our family."
David, 30, has not commented on the incident but he did post on Instagram on Friday a video of him, Jenelle and their 1 and 1/2-year-old daughter Ensley in a restaurant in Wilmington, as well as photos of him walking with the child. E! News has also obtained an exclusive photo of the three posing for a selfie.