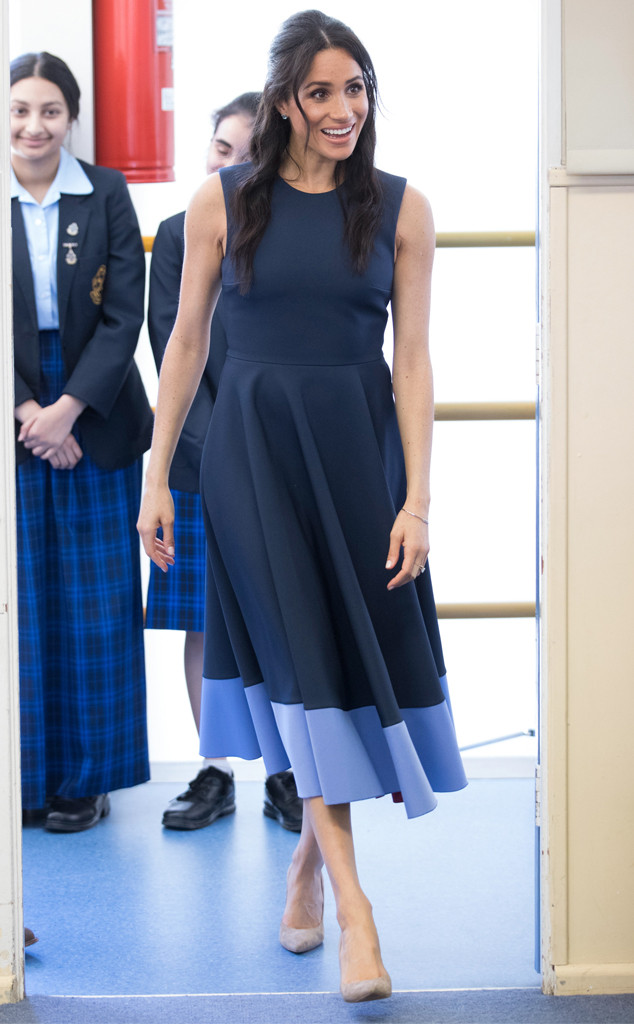 Pool/Samir Hussein/WireImage
Before she was the Duchess of Sussex or a star on Suits, Meghan Markle had a less glamorous gig.
While speaking to a group of students at Macarthur Girls High School in Australia on Friday, the royal revealed her very first job.
"My first job [was] when I was 14," Meghan said, per Hannah Furness of The Daily Telegraph. "I remember taking out the trash, all sorts. It give you a good work ethic, right?"
The mother-to-be also opened up about her own experiences at an all-girls school. Meghan attended Immaculate Heart High School in Los Angeles as a child.
"I went to an all-girls school which was incredibly diverse as well," she said, per the royal correspondent's reporting. "I think being around such empowered young women, it becomes something that you all just grasp onto to understand your world. It's made you confident, well-spoken."
In addition, Prince Harry also said men need to get more involved in supporting gender equality.
"Men can help as well by getting involved, we have to," he reportedly added. "We need to get men's voices involved as soon as possible."