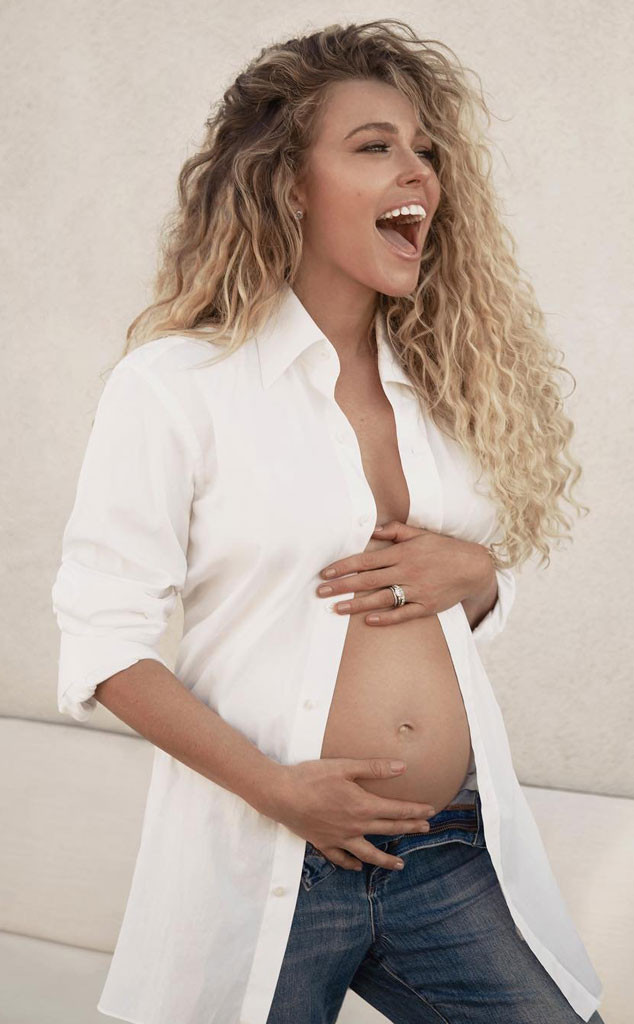 Instagram
Rachel Platten appeared on Friday's episode of Good Morning America and announced the sex of her first child. After the host held up two GMA-themed onesies—a pink one and a blue one—the "Fight Song" singer picked the pink ensemble and revealed she's having a girl.
"That's it. That's the gender reveal," Platten said with a giggle after breaking the news.
Platten announced her pregnancy in July. The mother-to-be broke the news by posting a picture of her cradling her baby bump on Instagram.
"This is one of my most exciting announcements, but also one of my most vulnerable. So here goes.... I am pregnant!!" part of her announcement read. "I can't believe I'm finally typing these words—I have wanted to share this news for months. As I thought about how to share what I have been experiencing, I became paralyzed about doing it the exact, perfect way—how to express all of my total bliss and yet all this fear too? I finally realized that I can't worry about making being ME comfortable for everybody else, I have to share this journey MY WAY: with honesty, vulnerability, love and an open heart."