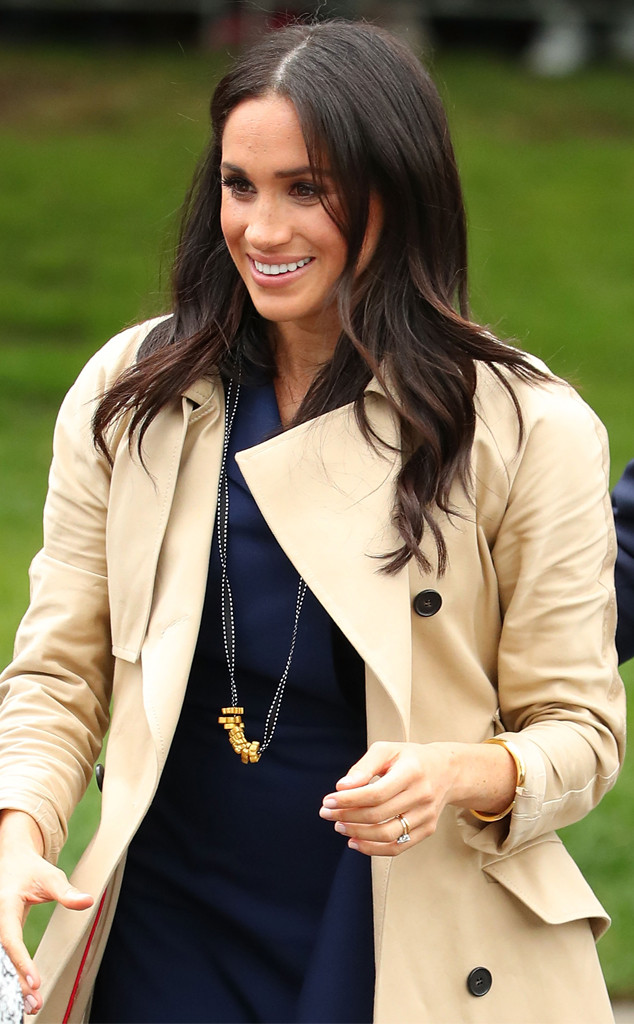 Scott Barbour/Getty Images
How sweet!
Meghan Markle and husband Prince Harry are visiting Australia as part of their first joint royal tour. They began their trip on Sunday, after which they soon announced that the Duchess of Sussex is pregnant with their first child. On Thursday, they visited Melbourne, where a six-year-old boy, Gavin Hazelwood, presented Meghan with a special gift: a necklace he and his mother made, consisting of a white-trimmed navy ribbon threaded with dried pasta, dipped in gold.
Dressed like a pilot—a job he wants to have when he's an adult, and accompanied by his mom and his 2-year-old sister, Gavin joined scores of fans behind a barrier near Government House Victoria, waiting to meet the duke and duchess, according to the Sydney Morning Herald. He held the necklace and a sign that read, "I made you a necklace." Smiling, Meghan soon caught sight of him and headed to greet him.