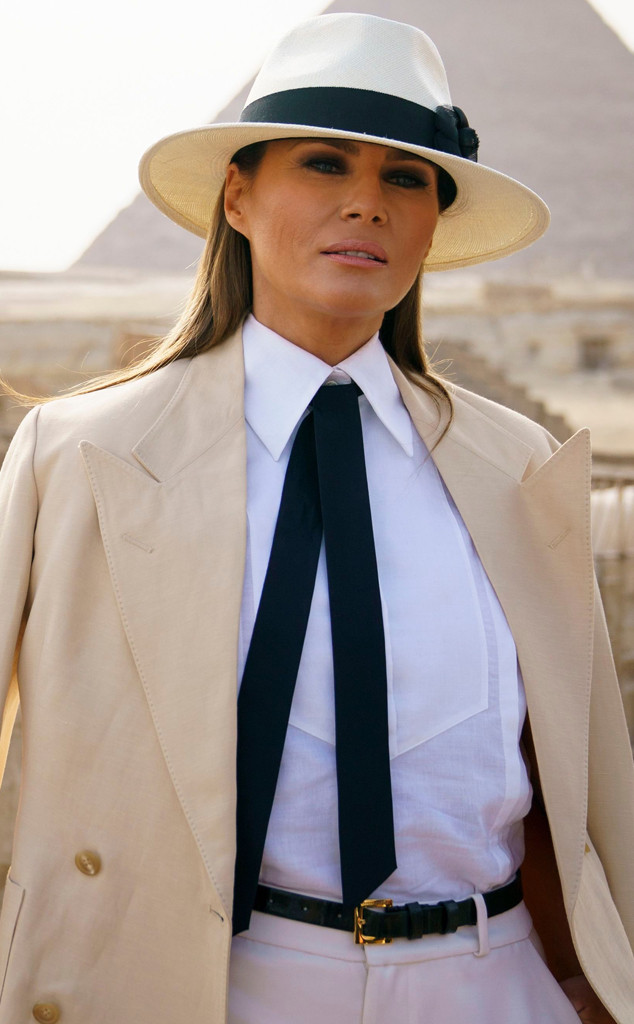 Carolyn Kaster/AP/REX/Shutterstock
Melania Trump is doing "fine" after a plane she was on experienced a "minor mechanical issue" on Wednesday.
NBC News reports that the First Lady of the United States was on a plane that experienced a mechanical issue shortly after taking off which "caused smoke and the smell of something burning." The plane then returned safely to Join Base Andrews. According to reporters on the plane with Trump, a "thin haze of smoke" was visible about 10 minutes after takeoff on Wednesday.
"A C-32A aircraft transporting the First Lady of the United States, Ms. Melania Trump, returned to Joint Base Andrews shortly after takeoff when smoke was discovered in the cabin," Ann Stefanek, Air Force Spokesperson, said in a statement Wednesday. "The source of the smoke was isolated to the front of the aircraft and originated from communication equipment which was shut-down after the occurrence. The First Lady and all passengers are safe. As a precaution the flight crew returned the aircraft to Joint Base Andrews where the First Lady and passengers were transferred to a C-40 to continue the mission. The First Lady's travel was delayed about 90 minutes. The incident is being looked into."
A spokeswoman for Trump said she is doing "fine" and that she is "eager" to get to her destination of Philadelphia for an event with her Be Best campaign.