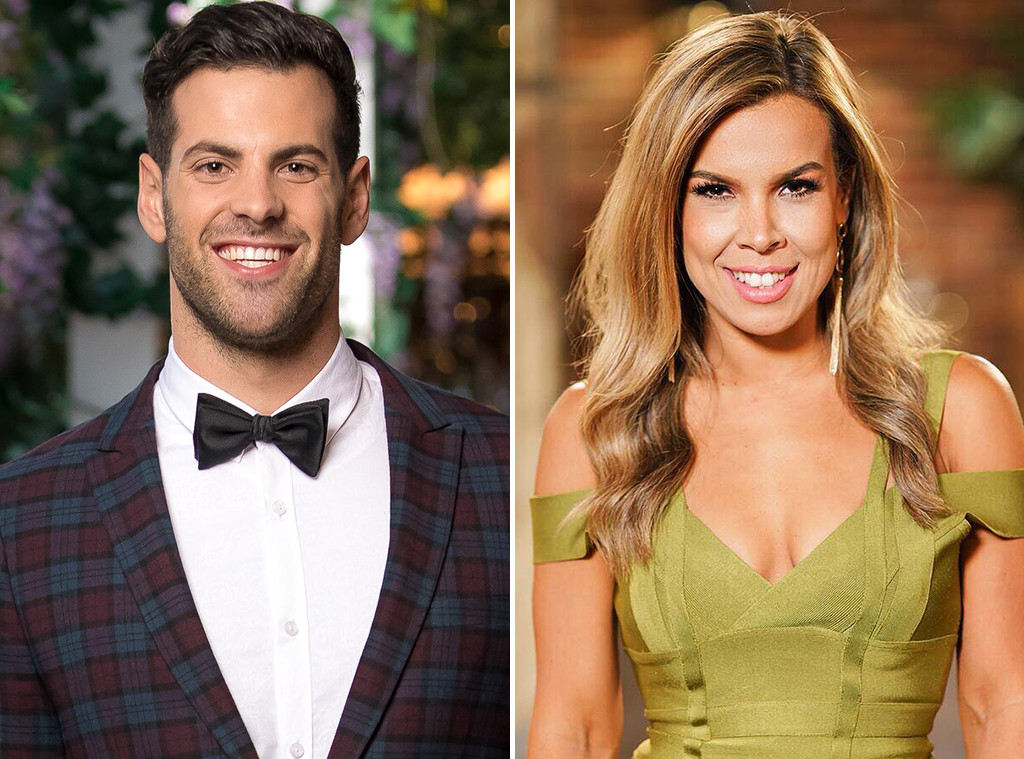 Ten, Nine
Rob Colangelo is busy trying to win Ali Oetjen's heart on The Bachelorette Australia, but he previously romanced another reality TV star.
The 29-year-old plumber used to date Married At First Sight Australia star Carly Bowyer!
"We were definitely in love," Carly told New Idea. "It felt like that was it and we'd get married and end up together forever."
Before she was on MAFS, Carly, 32, and Rob dated for three years, moved in together and even became parents to two Ragdoll kittens.
"She was my most serious relationship to date—we lived together, we were together for the longest I've dated someone," he told NW. "Unfortunately, it's been three years since we broke up. It was just one of those things."
Carly went on to appear on Married At First Sight's fifth season this year, where she was paired with ice-cream millionaire Justin Fischer. While the pair broke up before the end of the series, she found love with her co-star Troy Delmege and the two dated for nine months.
"We wanted this more than anything and have fought for each other to the end so it's heartbreaking that we've had to make the incredibly difficult decision that our lives no longer align and we are unable to make this work," marketing communications manager Carly posted in August.
Rob, meanwhile, is making sparks fly with Bachelorette Ali Oetjen.
"Is this the beginning of something amazing?" he posted after The Bachelorette premiered last week. "Week 1 is done and dusted. Safe to say I'm one lucky man."