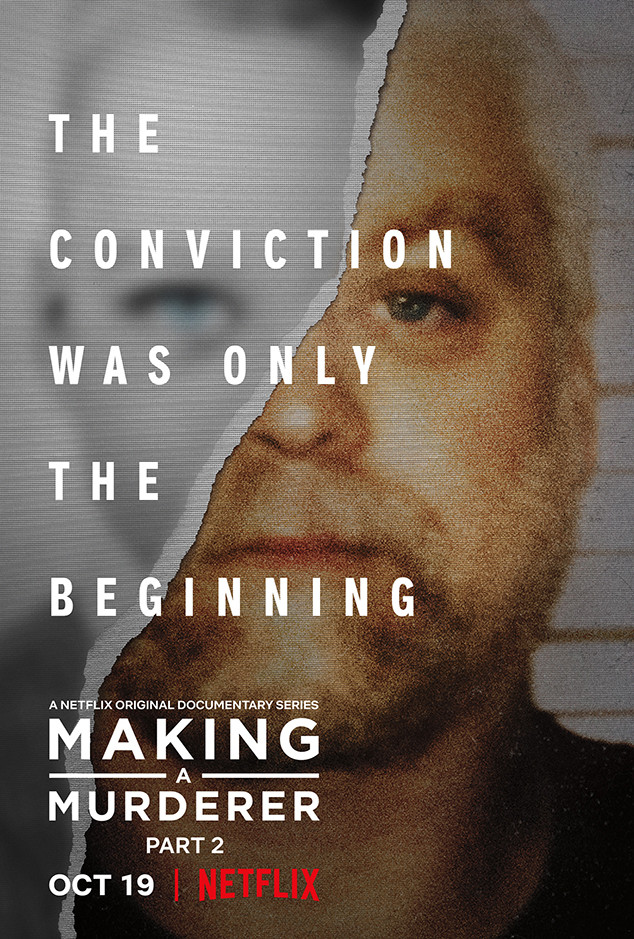 Netflix
"The convictions were only beginning."
Prepare to make a major indent on your couch this weekend as Making a Murderer Part 2 finally premieres on Netflix on Friday, bringing binge-watchers back to Manitowoc County to follow the post-conviction legal battles of Steven Avery and Brendan Dassey, who were both sentenced to life in prison for the Halloween murder of Teresa Halbach in 2005.
Since Making a Murderer premiered in 2015 and helped to kick off the true crime trend in pop culture, the Internet has become filled with arm-chair detectives and prosecutors, with almost everyone having an opinion on the handling of the case and the two men's innocence. Filled with "How is this happening?!" moments and compelling characters, Making a Murderer captured the nation's attention and eyeballs, shining a sometimes harsh light on just how the justice system works in the U.S.
To say Part 2 is highly anticipated is an understatement. But since it's been almost three years since Part 1 premiered and a lot of news has gone down since it hit Netflix, we're helping catch you up to speed ahead of Making a Murderer's return on Friday, Oct. 19.