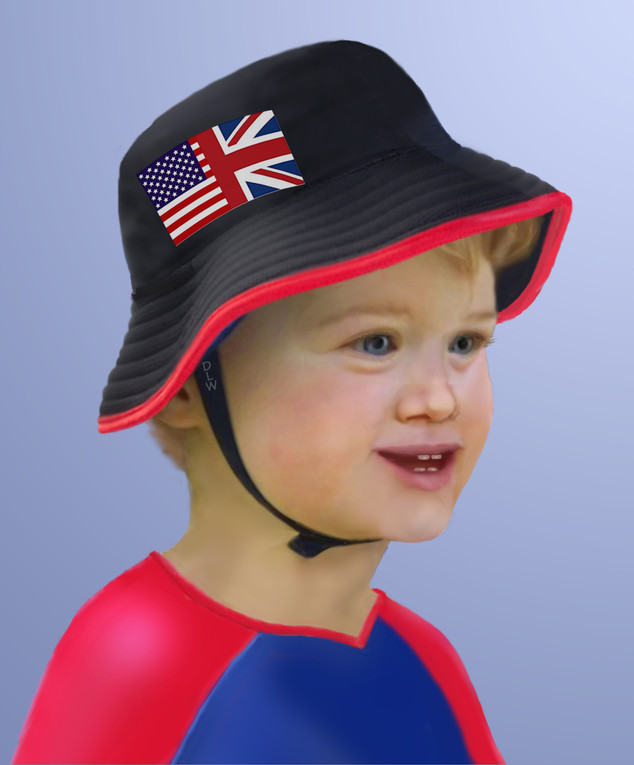 SplashNews.com
Meghan Markle is pregnant!
Kensington Palace announced on Monday that the Duchess of Sussex is expecting her first child with Prince Harry. The royal baby is due in Spring 2019.
"Their Royal Highnesses have appreciated all of the support they have received from people around the world since their wedding in May and are delighted to be able to share this happy news with the public," part of the announcement read.
While it's pretty much a given that Harry and Meghan's child will be absolutely adorable, some people are already guessing what the future royal will look like. For instance, forensic portrait artist, Dr. D'Lynn Waldron, analyzed the future parents' features and used computer technology to make a prediction.
One picture showed what Waldron expects the child to look like should Meghan and Harry have a son. In the picture, the offspring donned a hat with British and American flags—a nod to both of the parents' homelands. Waldron used Queen Elizabeth II's eyes, Meghan's face shape and Harry's complexion and hair color to compile the painted portrait.