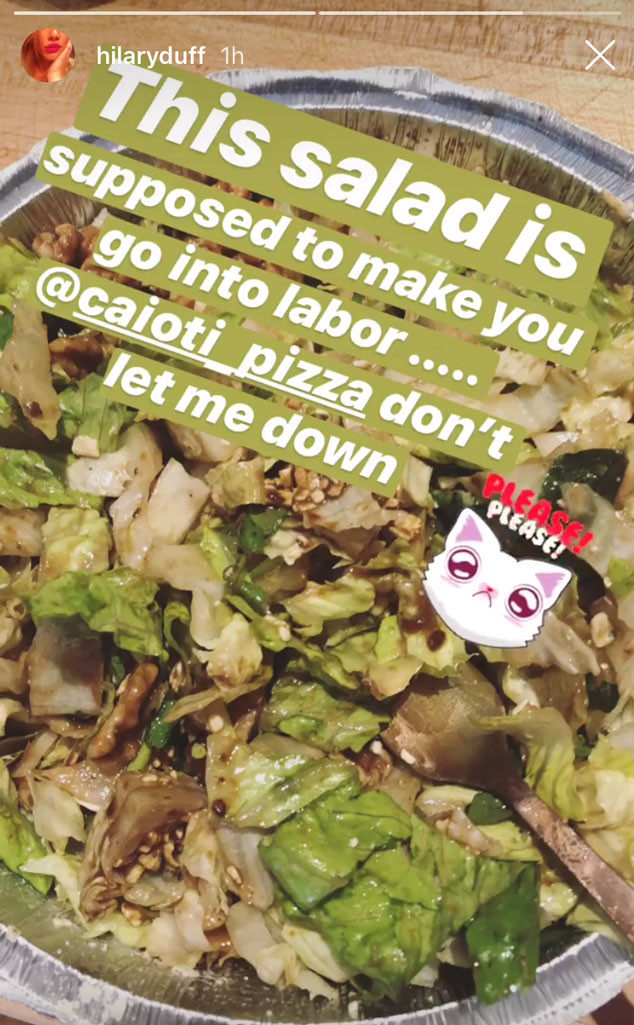 Instagram
Hilary Duff is ready to meet her baby girl!
The 31-year-old Younger star, who is expecting a daughter very soon with boyfriend Matthew Koma, took to social media over the weekend to let her followers know that she's trying to induce her labor. Duff posted a photo of a salad to her Instagram Story on Sunday with the caption, "This salad is supposed to make you go into labor...@caioti_pizza don't let me down."
In response to Duff's post, a Caioti Pizza employee tells E! News, "We do have a salad that supposedly makes people go into labor. They say it's in the dressing, which is just a balsamic and there are special herbs that make women have contractions and go into labor. None of the servers know what exactly is in the 'special herbs' mix, only the kitchen knows."