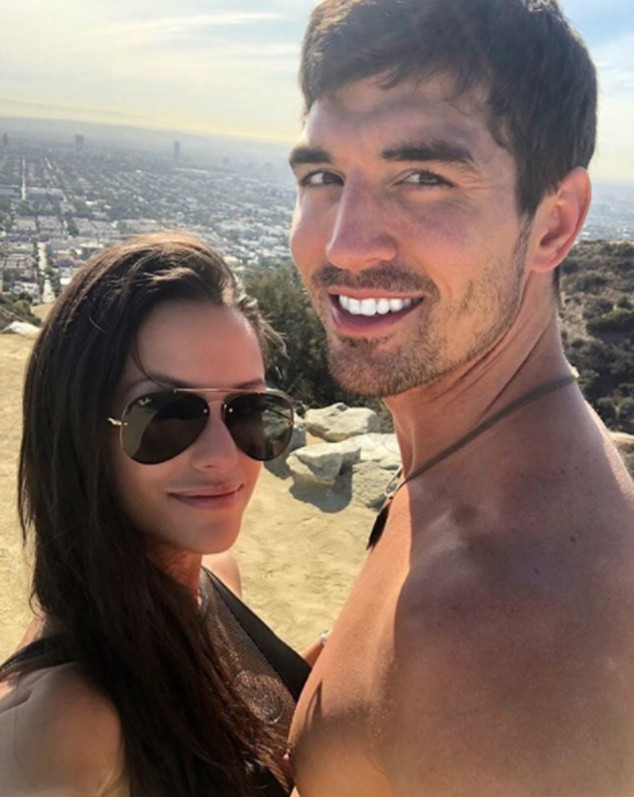 Instagram
Big Brother contestants and The Amazing Race winners Jessica Graf and Cody Nickson can check off one more accomplishment off their bucket list: getting married!
Graf and Nickson tied the knot in Los Angeles in front of friends and loved ones in a beautiful ceremony, E! News can confirm.
The bride wore a Mark Zunino wedding dress. He told E! News in a statement what it was like to design the dress for her. "Designing Jessica's gown was extremely easy! Jessica knew exactly what she was looking for. She had researched many gowns by several designers but fell in love with the winner, which I was honored to have been mine," he said. "The simplicity of the draped English net over faint blush was all that was needed to create a breathtaking WOW, when Jessica appeared in her dress!!!"
The design was an off-the-shoulder mermaid gown in English net.
Before leading up to the big day, both Nickson and Graf posted photos and videos on Instagram of their family arriving and other festivities. On Saturday, Nickson uploaded a photo of himself holding his daughter Paisley on the beach and wrote, "Flower girl made it..."
Similarly, Graf posted a picture on her Instagram story of what is most likely her dress and wrote, "Guys! I'm getting married!"