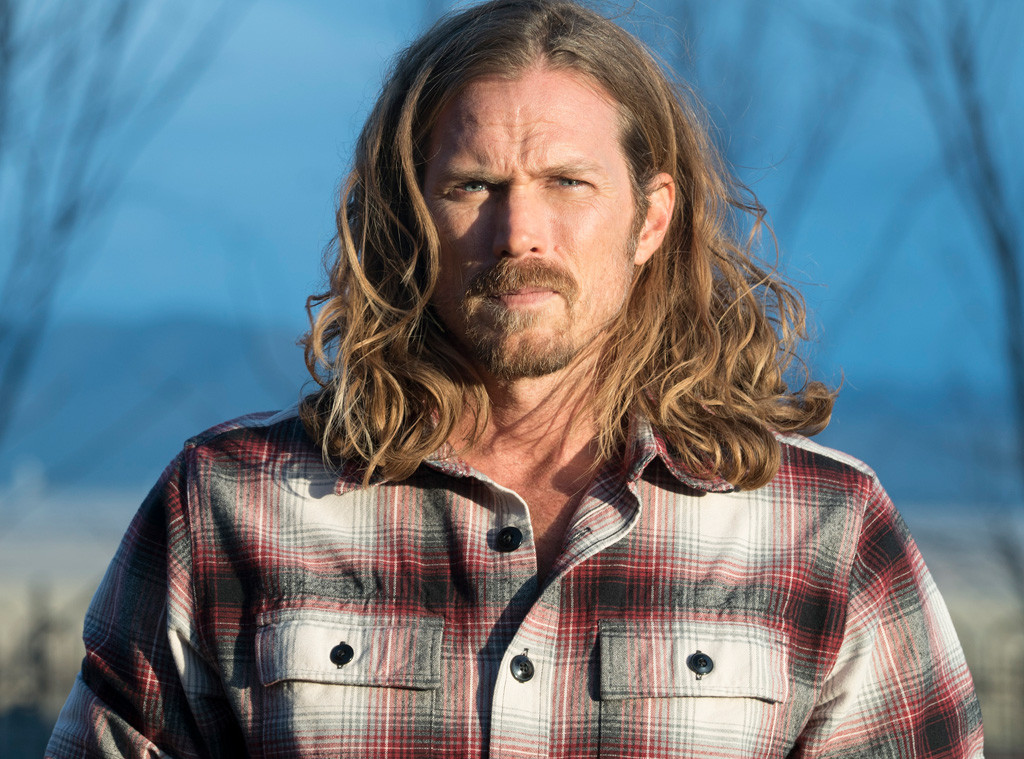 Universal TV
Jason Lewis is now busy starring in the supernatural drama Midnight, Texas, but is still open to taking part in Sex and the City 3—if it ever eventuates.  
The 47-year-old actor tells E! News he's "the last man on the totem pole" but would be happy to reprise his role as Smith Jerrod, the "Absolut Hunk" and former love interest of Kim Cattrall's Samantha Jones.
"Absolutely, why not?" he says. "If they can write a good story, I don't think they should just do it to do it, though."
Now, the Newport-beach born star is charming a new generation of fans as fallen angel Joe Strong on Midnight, Texas (Thursdays at 8.30pm on Universal). Asked about the qualities he shares with Joe, Lewis quips: "the ability to fly".
The actor says the fandom of the show has been "really lovely" and suggests its message about being an outsider is pertinent now more than ever.
"I think fundamentally all of us feel a little bit alone in life. We need the companionship and company of others, but I think often times we don't feel like we really connect and there's something about us that doesn't fit in," he says. "I think a genre show like this really helps speak to that, and that you're not alone in your uniqueness or difference."
Fifteen years on from his SATC debut, Lewis doesn't stay in regular touch with his former co-stars. Instead, he says they end up "drifting into each other like little satellites". (He most recently ran into Kristin Davis at a charity event.)
"I wish [I saw] Cynthia Nixon on her campaign trail. I didn't get to meet her out there," he says of his former cast mate, who lost her bid to be the Democratic nominee for New York governor.
"I would have loved to have seen her do that. We're in such a messed up political time over here, but clearly she is an intelligent, progressive mind, and it would have been nice to see some honesty and truth get through."
Asked if he's ever used his famous role of Smith to hit on somebody, Lewis laughs off the suggestion.
"No, I never have. It never [occurred to me] until this moment," he says, before imagining the situation play out: "Hey, hey. I play a smooth talker on TV. You wanna talk to me?"
He continues: "That was gross. I just grossed myself out...I think the girl I've been with the last couple of years (actress Liz Godwin) would be a little disappointed in me for many levels."
Midnight, Texas airs Thursdays at 8.30pm on Universal.