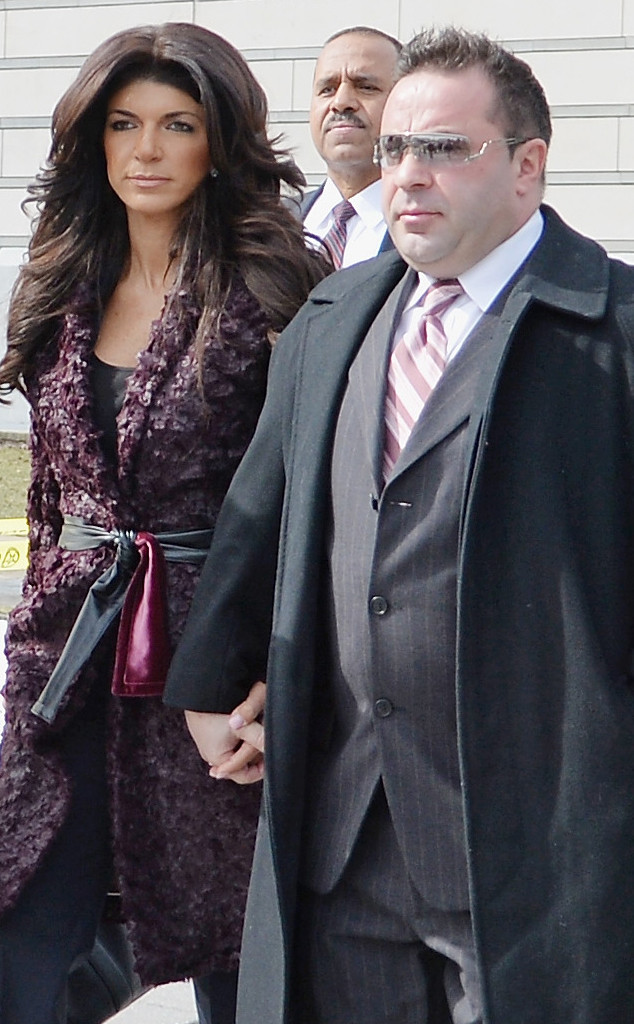 Mike Coppola/Getty Images)
The stars of The Real Housewives of New Jersey are rallying behind co-star Teresa Giudice, husband Joe Giudice and their family amid news that he will be deported back to Italy.
A judge ruled on Wednesday that Joe, father of the couple's four daughters, a permanent U.S. resident and a native of Italy, will be removed from the country after his release from federal prison, without giving a more specific time frame. The 46-year-old is serving a more than 3-year sentence for fraud and is set to be released in March.
Here is how her Real Housewives of New Jersey co-stars, past and present, reacted:
Caroline Manzo (seasons 1-5): "Wow, this makes me sad," she said in a statement to E! News. "Joe has made mistakes, taken responsibility for his actions and has served his time. He has four beautiful girls that need their father in their lives, and my heart hurts for them. He's not a violent person, or a threat to society. He has a good heart, lived his entire life in this country, I'm not quite sure how his mistakes warrant such harsh punishment."