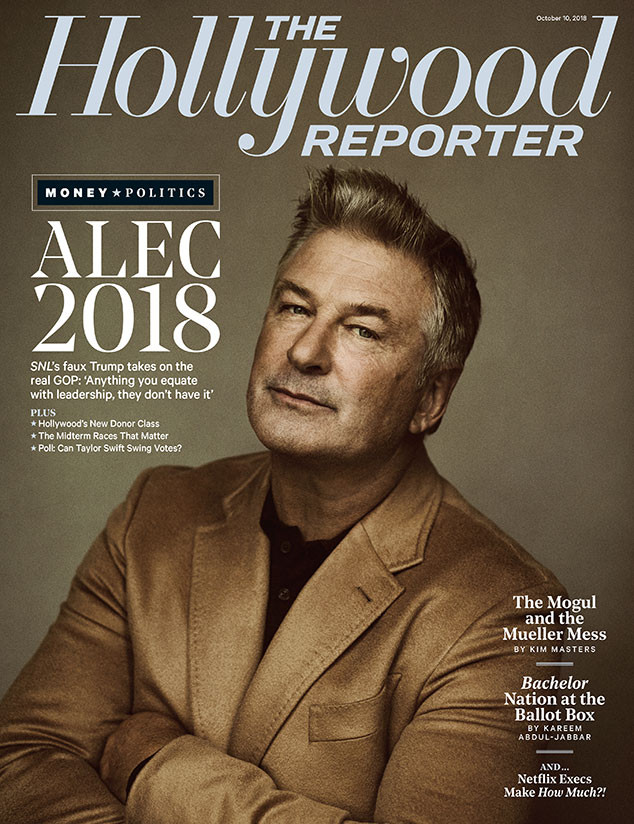 The Hollywood Reporter/Miller Mobley
It's as if Alec Baldwin knew this comment was not going to go over well.
During a newly published interview with The Hollywood Reporter, the actor and upcoming host of an eponymous Sunday night talk show encountered a fan on a New York City street, who complimented him on his SNL impersonation of President Donald Trump.
"I don't know how to say this and I don't want to get it wrong either, because everything is a minefield of bombs going off," Baldwin told THR in reference to the encounter. "But ever since I played Trump, black people love me. They love me. Everywhere I go, black people go crazy. I think it's because they're most afraid of Trump. I'm not going to paint every African-American person with the same brush, but a significant number of them are sitting there going, 'This is going to be bad for black folks.'"