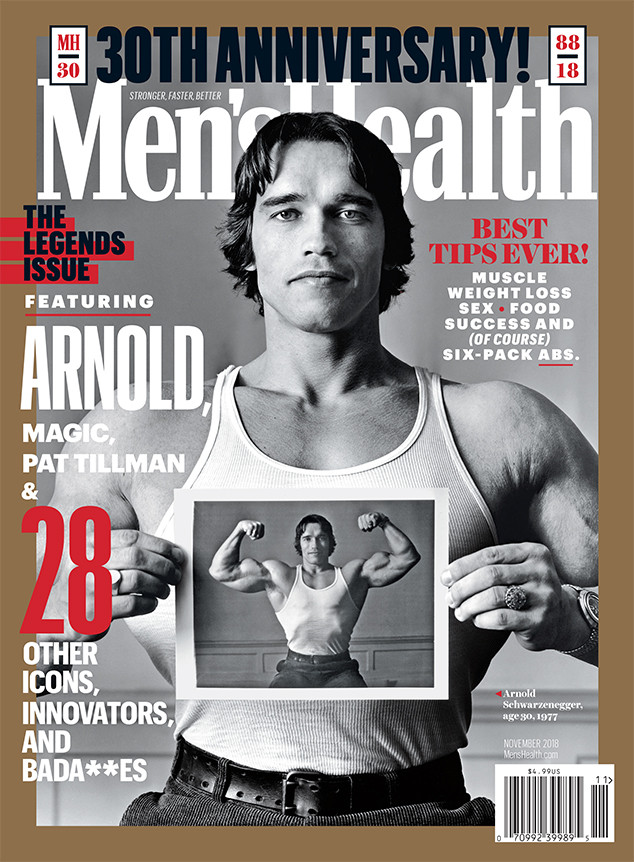 Men's Health
Arnold Schwarzenegger, who has weathered sexual misconduct and cheating scandals, reiterates how sorry he feels about his past behavior towards women.
In 2003, days before the Terminator star and former bodybuilding champion won the a recall election to become governor of California, there were reports that he groped several women in past incidents over the past 30 years. He later said, "I have misbehaved. And if I offended anyone, I want to just say sorry that people that I've offended. And that was not my intention....what was once considered playful behavior on a movie set now is considered something else."
"Looking back, I stepped over the line several times, and I was the first one to say sorry. I feel bad about it, and I apologize," Schwarzenegger, 71, told Men's Health in an interview published in its 30th anniversary issue (on newsstands on October 16).
The actor and former politician made his comments a year after the #MeToo movement to curb sexual misconduct and raise awareness about consent became mainstream.