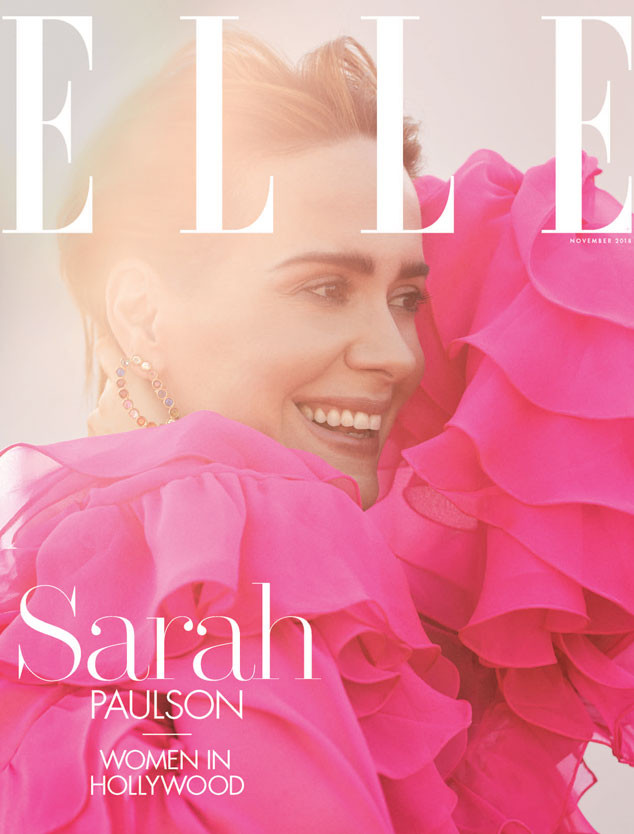 Zoey Grossman
Sarah Paulson is just trying to be as real as possible.
The Golden Globe winner is speaking candidly about her personal and professional life for Elle's November Women in Hollywood issue. Paulson is among the female stars being honored by the magazine, along with Lady Gaga, Black Panther stars Angela Bassett, Lupita Nyong'o, and Danai Gurira, as well as Shonda Rhimes, Mia Farrow, Keira Knightley, Yara Shahidi and Charlize Theron.
For her cover story, Paulson opens up about her career and her relationships, sharing, "I don't have children; I'm not married. But I have a lot of intimate relationships—my nieces and nephews, and a wonderful circle of friends. I don't see them enough. This idea that you can have it all is another thing to be challenged."