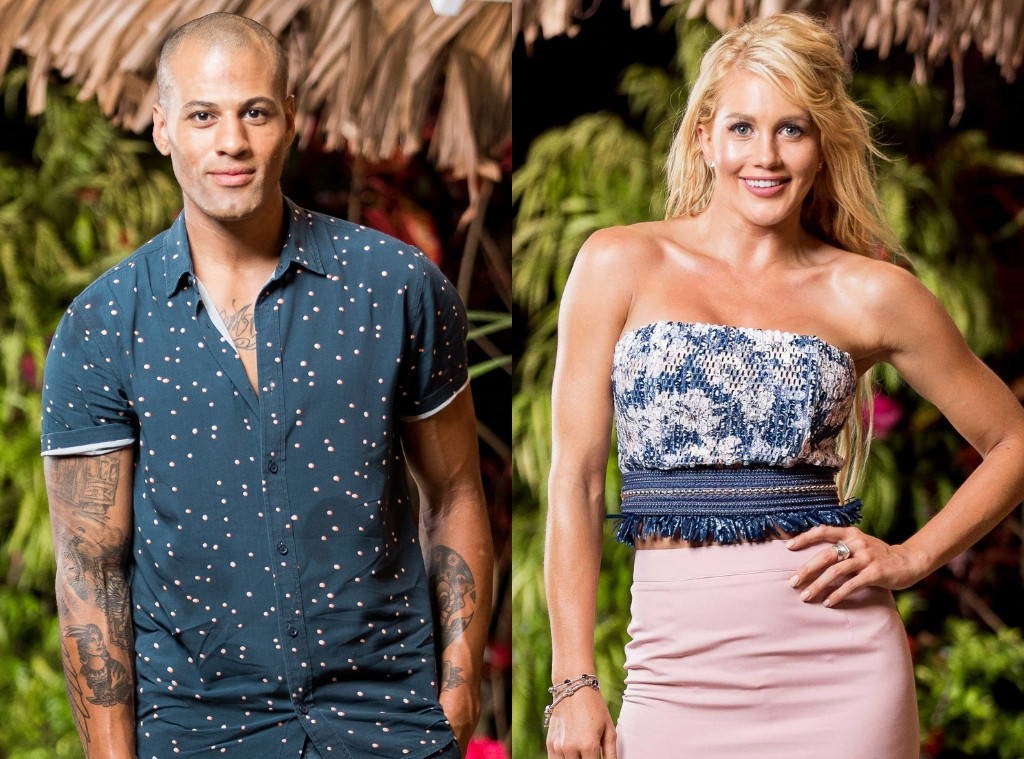 Ten
The Bachelorette Australia's Ali Oetjen is sick of talking about her ex, Grant Kemp.
Ali fell for the firefighter on Bachelor in Paradise Australia and moved to L.A. to be with him after the finale. But the pair split shortly after, with Grant alleging the 32-year-old cheated on him with his friend.
Grant claims the messy breakup will come up yet again on The Bachelorette when some of the contestants question Ali about her past relationship.
"I know that my name definitely is a subject of importance on the show because of what she did, as it should be," he told New Idea in an interview published October 8.  "I heard she sent a couple of guys home because of it, because they probably tried to get to the bottom of it."
Ali confirmed to E! News that her breakup with Grant was a topic of discussion while filming the show's fourth season.
"I definitely do address it on the show. He's someone that obviously wants to be involved with the whole process. He just wants his name to keep on coming up and he's succeeding," she said. "Good luck to him. I feel sorry for him."
The former real estate agent said she's over talking about Grant—and is now focusing on her own journey to find love.
"Who wants an ex to keep on coming up?" she said. "It's like, get on with your own life, I'm getting on with mine."
Ali has 18 eligible bachelors between the ages of 23-42 to choose from on The Bachelorette. The South Australian is no stranger to the reality TV franchise, having also appeared on the first season of The Bachelor Australia with Tim Robards.