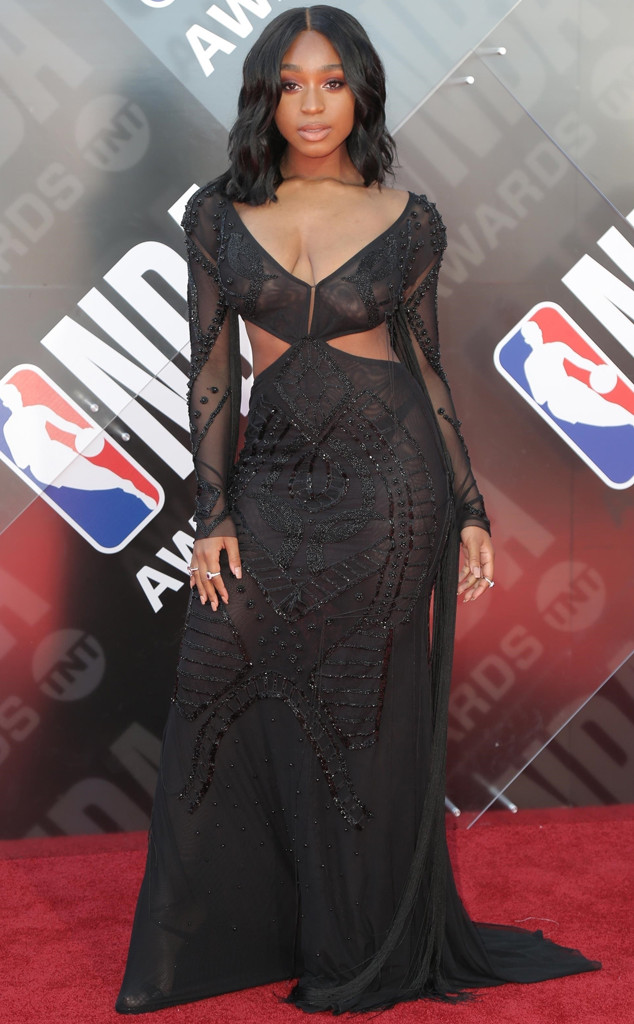 Parisa / BACKGRID
E! News can exclusively share that Normani Kordei(who goes by the solo name Normani) will be releasing new music in the next few days, including a big collaboration.
Normani spoke with E! News' Zuri Hall at the 2018 American Music Awards about what's next in her singing career. She told E! News, "I've been in the studio a ton working on my first album. It's been such a whirlwind." The singer was previously in the hit band Fifth Harmony, but has been working on her solo career ever since they took an "indefinite hiatus" in March.
The time between March and now has been a growing period for Normani. She told E! News, "I've been able to start from the ground up. I've been able to wear many different hats." She called the entire experience "absolutely incredible."
Some of these "many hats" include co-producing and writing her own songs. Normani revealed to E! News that she'll have new music for the rest of us to hear this Friday, Oct. 12.