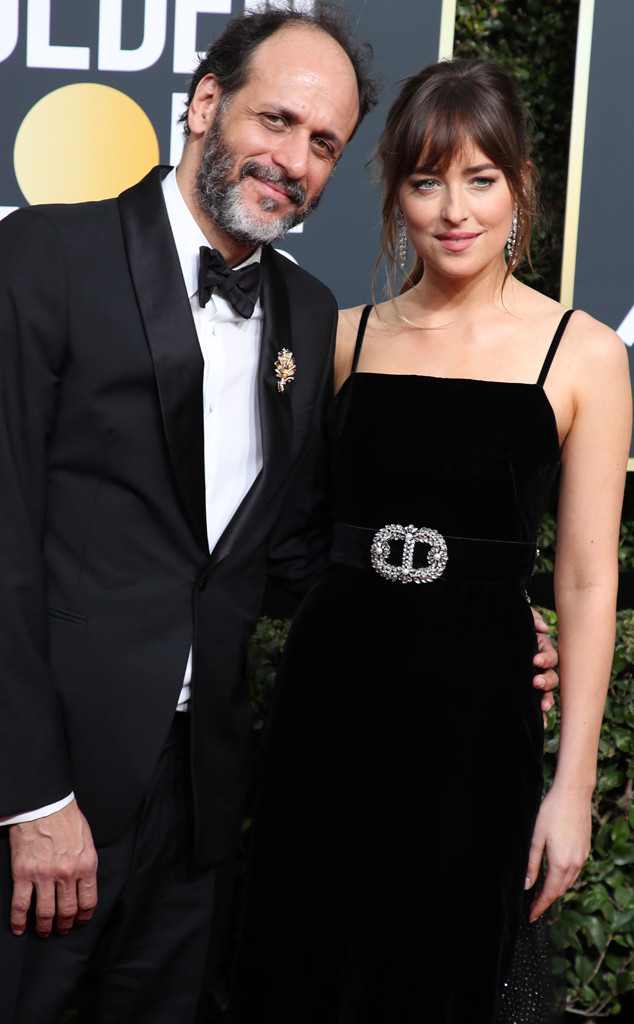 Chelsea Lauren/BEI/REX/Shutterstock
Call Me by Your Name was a fan favorite last Oscar season, so it's no surprise Luca Guadagnino is already contemplating a sequel.
The director opened up about the possibility during a recent interview with The New Yorker and talked about adding Dakota Johnson to the cast.
The idea should come as no surprise. After all, Guadagnino directed her in both the 2015 film A Bigger Splash and in the 2018 remake of Suspiria. He also seems to know exactly the kind of character he'd like her to play. According to the article, he's interested in having her play the wife of Armie Hammer's character Oliver.
"She has to be a New England kind of hoochie woman," he said, riffing merrily. "You have, maybe, five children."
"Oh, great," Hammer, who was also present for the interview, replied.
If there's one thing Guadagnino knows for sure, it's what the movie won't be called.
"The only problem is the title," he said. "It cannot be Call Me by Your Name Two. "