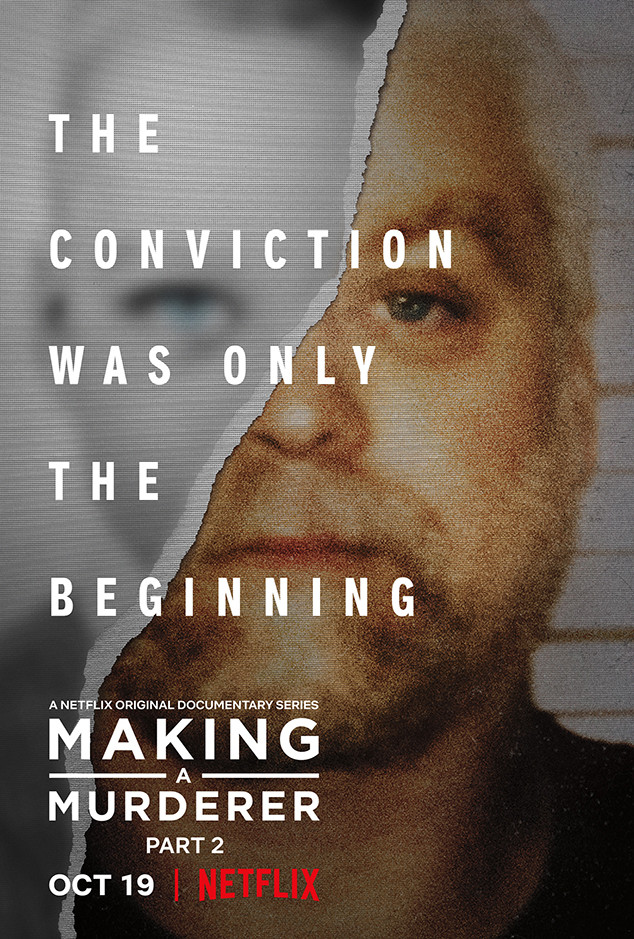 Netflix
Steven Averyand Brendan Dassey's struggle continues in Making a Murderer Part 2. Netflix just released the official trailer for the second installment of the hit docuseries and the story is heating up.
In the trailer for the popular series, the two men's team of lawyers are making every attempt to overturn Avery's conviction and close this traumatic chapter in Avery and his family's life. Part of this journey includes finding evidence to support Steven's claims that he did not in fact kill Teresa Halbach on that fateful night in 2005.
This season also introduces Kathleen Zellner, a prominent post-conviction lawyer who has signed on to help Steven in his quest for justice. As Zellner focuses on proving Steven was wrongfully convicted, Dassey's post-conviction lawyers, Laura Nirider and Steven Drizin with Northwestern University's Center on Wrongful Convictions of Youth, fight for Brendan and his freedom.