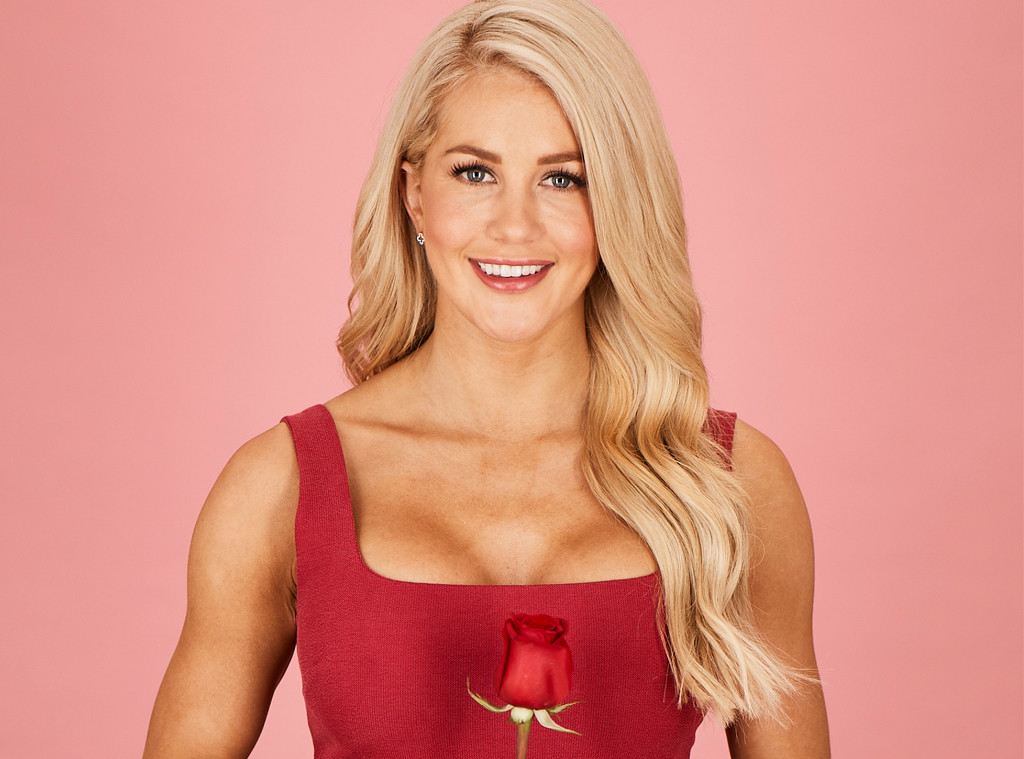 Ten
If Ali Oetjen doesn't find the man of her dreams by the end of The Bachelorette Australia, she might follow Nick Cummins' lead and pick no one.
The 32-year-old tells E! News there's no mention in her contract that she must choose a winner during the final rose ceremony.
"There's definitely not. It's all in my control," she says. "If I didn't have feelings for them, or if I didn't fall in love, I wouldn't pick someone for the sake of it."
And while Ali understands why many fans were disappointed by Nick's decision to choose neither Brittany Hockley or Sophie Tieman on The Bachelor Australia finale, she sympathises with his decision. 
"People have to remember it's about Nick's journey. If he didn't find the right woman on there, I'm glad he wasn't going to settle," the former real estate agent says. "But then, at the same time, of course I feel very sorry for the girls because they've put themselves out there and they've put everything that they had into this. It must have been very disappointing for them, and very heartbreaking as well."
Ali first appeared on season one of The Bachelor Australia, and later on Bachelor in Paradise, where she met her now ex, Grant Kemp. 
The South Australian admits this will likely be her last time on the reality franchise if she doesn't find love.
"There isn't anything else for me to do," she laughs. "I really hope the buck stops here and there's my happily ever after."
Ali also hints she's had better luck this time around, telling E! News she's now "very happy" and feels fortunate "to have gone through it because I feel enlightened as a person".
It helps that she had 18 eligible bachelors to choose from. 
"I definitely thought there was an amazing calibre. Amazing! They were all really good, genuine guys. They've got kind hearts," she says. "They're all so diverse and come from different cultures and totally different personalities. It was very interesting and the best environment to be in, because I did have to date all these different kinds of men and compare them all—and men that I wouldn't normally go for."
The Bachelorette Australia airs Wednesday and Thursday nights at 7.30pm on Ten, starting October 10.