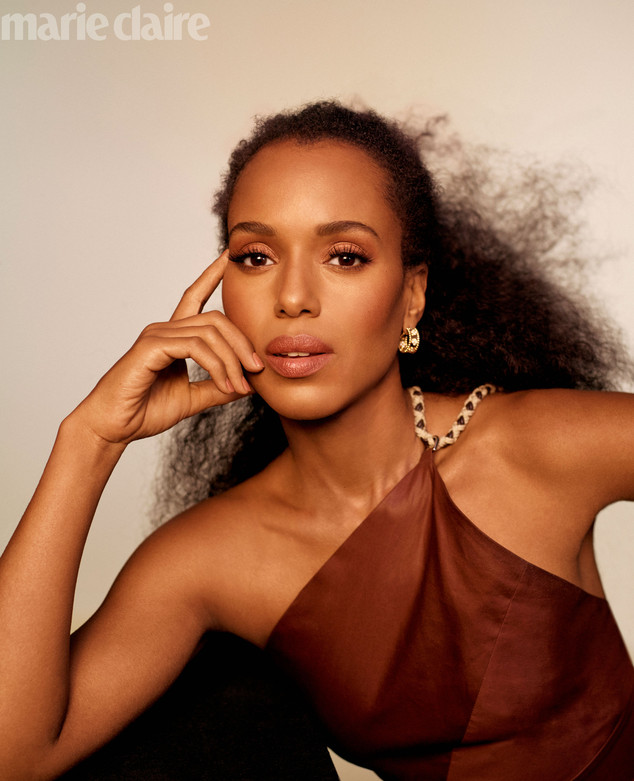 Thomas Whiteside/Marie Claire
Kerry Washington's TV stardom has made her one of the most recognizable actresses today. Not only is she acknowledged for her acting talents, but she's also been recognized for her political involvements and standing up for what she believes in, mirroring behaviors often associated with her Scandal character Olivia Pope.
The A-lister sat down with Marie Claire for the magazine's "Power" issue and opened up about what the term really means to her.
When asked about her personal definition of the word, Washington described it as just that—personal.
"Honestly, I think about power as more of an internal phenomenon," she said. "I tend to think about empowerment for myself so that I have the courage and ability to act on the ideologies and priorities that resonate with me. I've always wanted to cultivate a sense of empowerment within myself without seeking approval from outside sources, which is hard to do as an actor, which is part of why producing is so important and which is where some of my freedom, or learning, to take that sense of freedom and bring it to a larger audience and larger space has a lot to do with having my employer be a black woman."