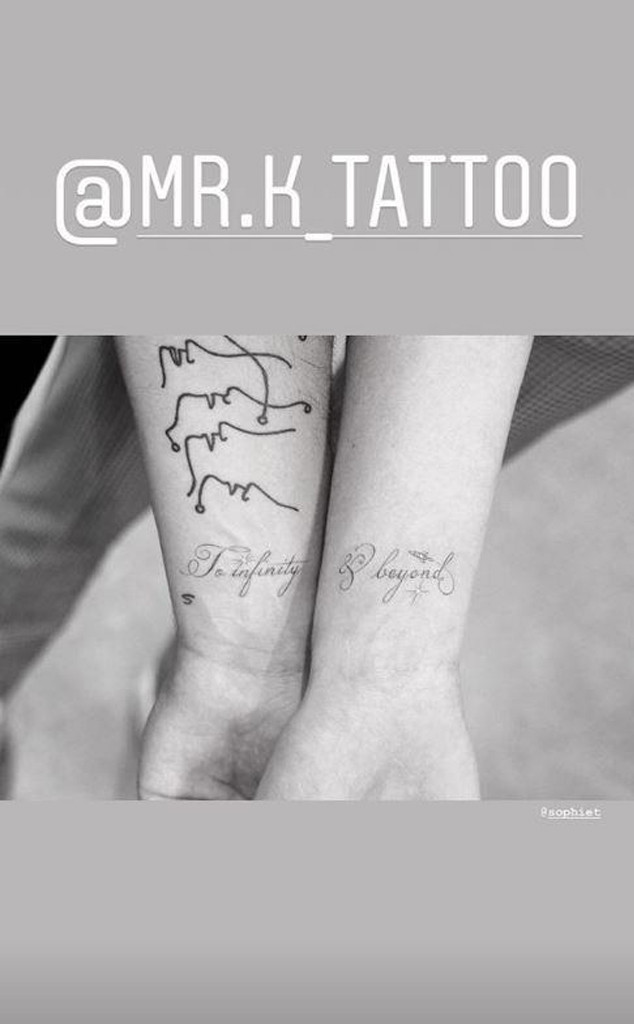 Instagram
This love story just got a bit more magical.
As Joe Jonas and Sophie Turner continue to celebrate their engagement, the Hollywood couple decided to mark their love story with brand-new matching tattoos.
As documented on Mr. K's Instagram page, the pair chose to tattoo the Toy Story quote "To Infinity And Beyond" across their wrists over the weekend.
"@joejonas @sophiet #toinfinityandbeyond," the tattoo artist shared on Instagram from Bang Bang Tattoos in New York City. "#joejonas #sophieturner #mrktattoo."
Joe would also share a similar picture on his Instagram Stories over the weekend while giving credit to the man who made it all possible.