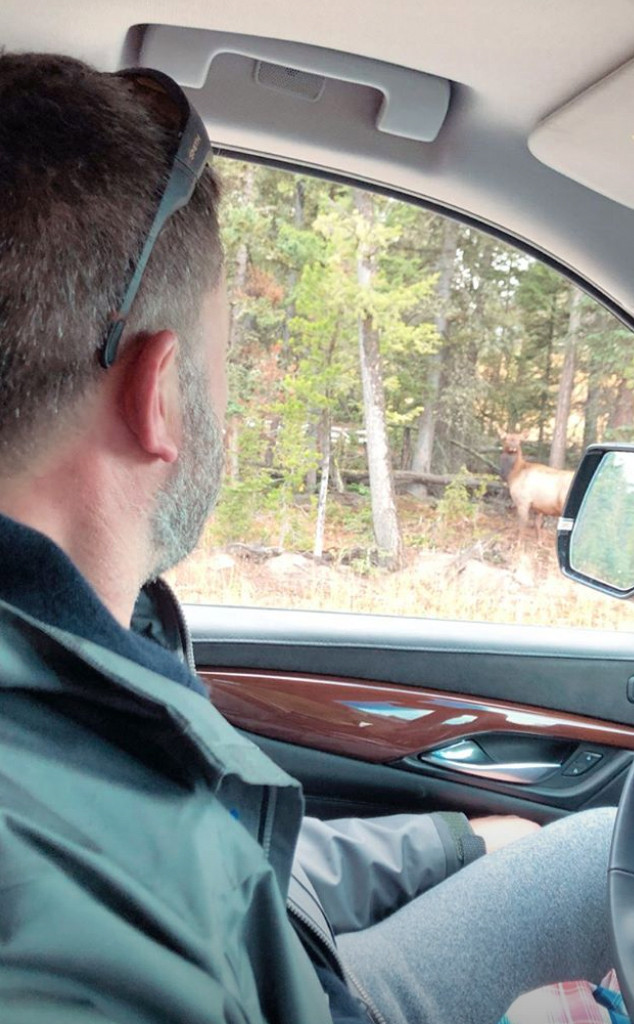 Instagram
Just a few days after completing his 40-day stay in rehab, Ben Affleck headed to Big Sky, Mont. for a romantic getaway with Shauna Sexton.
The Playboy model shared a few pictures from the trip via Instagram on Sunday. The scenic shots showed her fishing, enjoying the mountain views and coming in contact with a few four-legged friends. While Affleck was absent from most of these photos, Sexton did share one picture of the Batman star looking out of his car window.
"Ben loves Montana," an insider told E! News. "He has spent a lot of time there both with the family and by himself...It's a good and a healthy place for him to be. He goes there to clear his mind and be out in nature. There's no distractions, and it's very peaceful."
The duo sparked romance rumors in August after they were spotted enjoying a dinner date at the restaurant Nobu in Malibu, Calif. They continued to raise speculation after they were photographed grabbing a bite to eat at a Jack In the Box in Santa Monica, Calif. just a few days later. In fact, Sexton even visited Affleck during his latest rehab stay.
"Shauna is good company for Ben right now," the source added. "It's not serious. She is up for anything, and he likes spending time with her. That's the extent of it."